Notes from the Manager
Related Strips: #416: Past, Present and Future?, Part One; #417: Past, Present and Future?, Part Two; #418: Past, Present and Future?, Part Three; #557: The Third Miracle, Part Three; #561: A Night in the Patio, Part One; #562: A Night in the Patio, Part Two
The gentleman Devi and Jason are talking to here is Demetri Kouvalis, the son of the owner of the Patio Theatre. They are indeed — in real life — reopening the Patio Theatre (although I think they're spelling it "Theater" now); they're shooting for a March opening, but as it says in panel 1, it's all up to the city right now.
The white cloudy-looking things on the "starry sky" canopy in panel 6 of the movie theater are projected clouds — a relatively common thing in "atmospheric" auditoriums from this era. You can get a better look at that panel in the current TopWebComics vote incentive.
I'll give you a lot more information about all this on Wednesday, so… see you then. (And for those of you who find this old movie theater stuff kind of boring, the planned Wednesday strip is the last one in this arc. Next week is Oscar weekend!)
SHIRTS ON SALE! I have a clearance sale on all of the T-shirts in my store, because… I'm trying to clear out of my stock? (That's what those are usually for, right?) Some of them are as low as $4.99, so, y'know. Check 'em out.
Multiplex News & Updates
Bonus comics, drawings, and
other awesome stuff
Saturday, July 1, 2017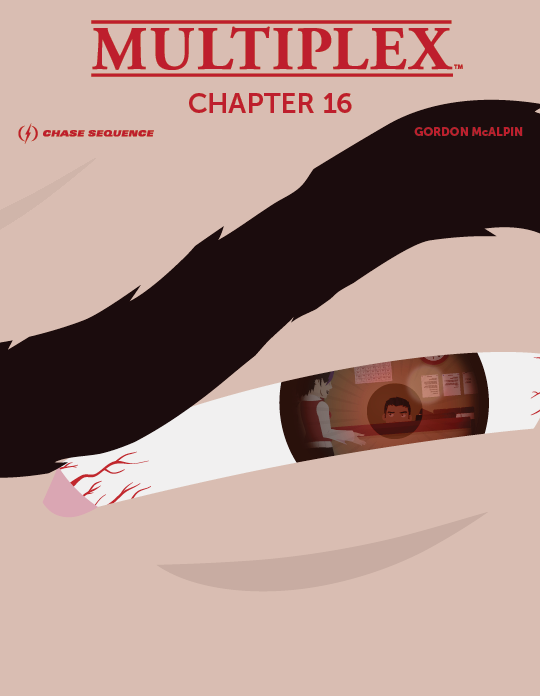 $3+ Patreon supporters get this one for free (until the next eBook is available), but for the rest of youse: The Multiplex: Chapter 16 eBook is now available!
Chapter 16 collects strips #339 –362 from the Multiplex archives, plus four bonus comics and one "extended scene" not found in the archives! Chapter 16 costs $1.99.
Supporting the Multiplex chapter eBooks helps make future Multiplex print collections possible. Thank you for your support!
Other Recent Posts