Notes from the Manager
Related Strips: #814: Projection; #815: Intellectual Sloth; #820: Moving On; #823: Just a Thought
Short one this time — partly to balance out the long one on Monday, and partly because I'm moving on Monday morning, so I need to get these next two done quickly, so I can pack all my shit up.
Those of you on the website will see new sharing icons below. I wanted to replace the inefficient AddThis code I was using with something faster (ShareThis is even slower), so I made little bit of inline SVG+CSS. It uses zero Javascripts and zero linked images and weighs only about 6k, so it is much, much faster. (I don't get statistics like I would with AddThis, but really, I don't care about that stuff). It does, however, not play nicely with older browsers that don't like either inline SVG or base64-encoded transparent PNGs. If that's the case, much of the rest of the site probably looks jacked up anyway, and you should get a new browser.
If you run a website of your own and would like to use this yourself, I've put it up over at Github.
Multiplex News & Updates
Bonus comics, drawings, and
other awesome stuff
Saturday, July 1, 2017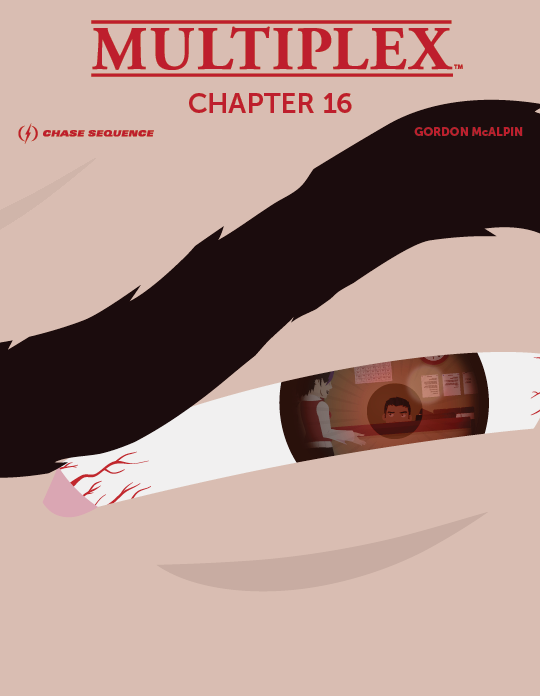 $3+ Patreon supporters get this one for free (until the next eBook is available), but for the rest of youse: The Multiplex: Chapter 16 eBook is now available!
Chapter 16 collects strips #339 –362 from the Multiplex archives, plus four bonus comics and one "extended scene" not found in the archives! Chapter 16 costs $1.99.
Supporting the Multiplex chapter eBooks helps make future Multiplex print collections possible. Thank you for your support!
Other Recent Posts