Notes from the Manager
I do want to get back to the film series sometime soon, but I'm moving in a week, so doing hand-drawn strips is not an option at the moment, I'm afraid. Instead, we actually get a strip with Kurt and Jason talking about a current movie!
There does seem to be a very polarized reaction to Guillermo del Toro's latest (a.k.a. Pacific Rim), with most of the people I know on Twitter loving it, but a handful of confusing (to me), strong negative reactions around the internet. DO NOT post Pacific Rim spoilers below. If you want to talk about the movie in more detail, I've given a little bit of my opinion about it (I wouldn't say it was a review) and set up a "Spoiler Zone" post over at Deleted Scenes. Spoilers are okay in the Spoiler Zone comments section, though, so you have been warned.
See you… Thuriday. :P to you, Bunk.
Multiplex News & Updates
Bonus comics, drawings, and
other awesome stuff
Saturday, July 1, 2017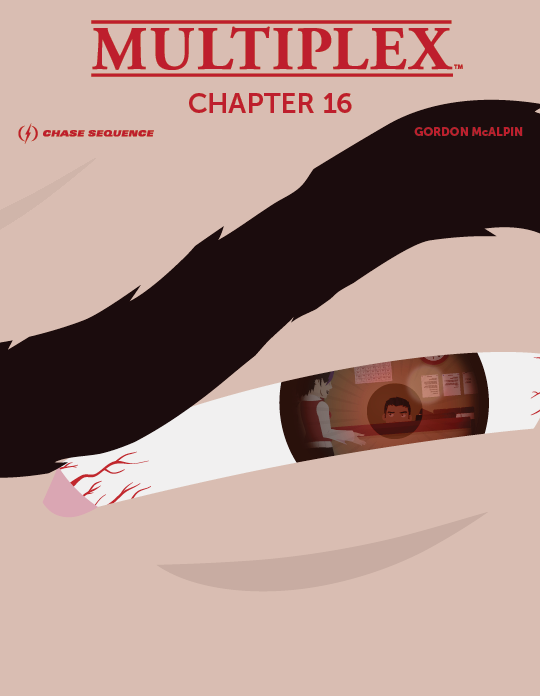 $3+ Patreon supporters get this one for free (until the next eBook is available), but for the rest of youse: The Multiplex: Chapter 16 eBook is now available!
Chapter 16 collects strips #339 –362 from the Multiplex archives, plus four bonus comics and one "extended scene" not found in the archives! Chapter 16 costs $1.99.
Supporting the Multiplex chapter eBooks helps make future Multiplex print collections possible. Thank you for your support!
Other Recent Posts