Notes from the Manager
The title of this strip was one of the tag lines to Dazed and Confused.
Oh, and I guess I hit #800. Bully for me! Longtime readers know I don't really care about the whole round numbers thing (especially since — like I always like to remind you guys — there are about 50 pages of bonus strips in Multiplex: Enjoy Your Show and Multiplex: There and Back Again (available… later this year, but you can read the bonus strips in the Chapters 6–10 eBooks). I'll make a slightly bigger deal about it when the 8 year anniversary rolls around in July.
Thanks, as always, for reading.
Multiplex News & Updates
Bonus comics, drawings, and
other awesome stuff
Thursday, June 15, 2017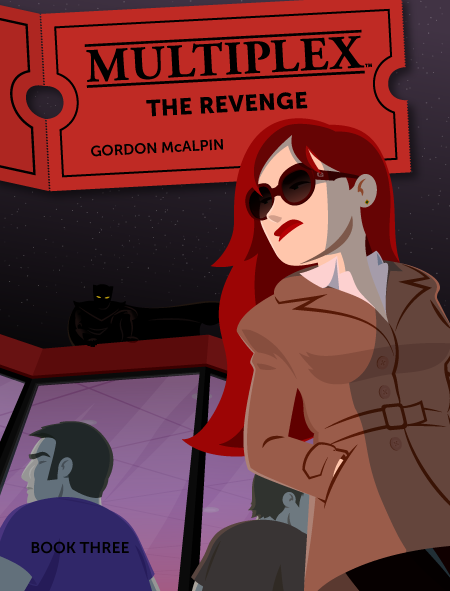 Multiplex: The Revenge (Book Three) is now available in the Multiplex Store! (Only regular/unsigned editions are available at this time; I'll add artist's editions once all of the Kickstarter rewards have been fulfilled.)
Multiplex: The Revenge collects chapters 11–15 of the series (strips #217–338, which ran from March 2008 to March 2009), plus over 30 bonus comics — including an all-new stories sets on opening night of The Dark Knight and Zack Snyder's Watchmen! If you miss Multiplex and would like to see more with these characters, the book collections are for you.
Head on over to the Multiplex Store and check it out today!
Other Recent Posts