Notes from the Manager
Related Strips: #687: Insolence of the Dead; #688: Born for This; #689: Bad Brains; #690: Bad Taste; #691: Lockdown, Part One
Just a reminder: Those of you who missed out on the Kickstarter fundraiser can still help support the production of Book 2 via the Multiplex Store (and PayPal). These are only available for a limited time! I'm not sure how limited, but we're talking a matter of weeks, not months.
I spent last week cranking out a large illustration project that will help keep my bills paid for the next several months, so I'll be able to start drawing the last two bonus strips for Chapter 7 this week and hopefully get out the finished Chapter 7 eBook before the end of the month, as planned.
While I am paying myself a modest "salary" from the funding raised through Kickstarter and the Multiplex Store, at this point — with over $17,500 raised after Kickstarter, Amazon, and PayPal fees — I'm paying myself less than minimum wage, so I am supplementing my income with some other work. The more money we raise, the less I need to do that… and (fringe benefit!) the more I can do three strips a week of the regular comic — like I'm doing this week, as a matter of fact. Hopefully, I'll even get caught up and can start toning these things again, but for the time being, the hand-drawn stuff will just be inked.
Thanks for reading, everybody, and… see you Wednesday!
Multiplex News & Updates
Bonus comics, drawings, and
other awesome stuff
Saturday, July 1, 2017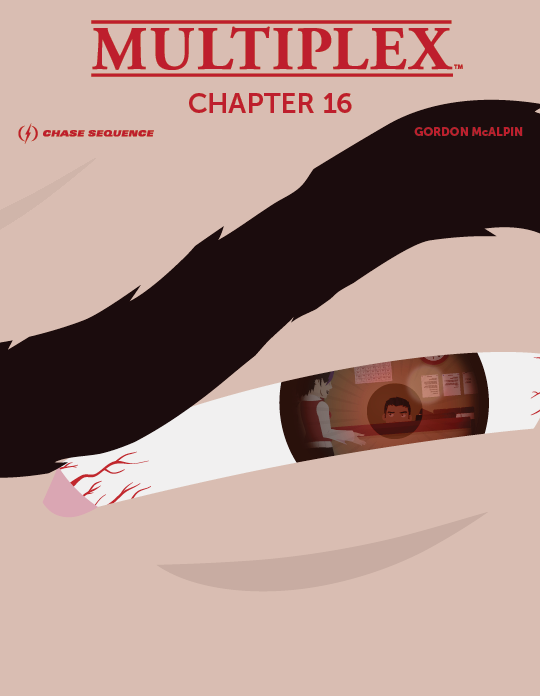 $3+ Patreon supporters get this one for free (until the next eBook is available), but for the rest of youse: The Multiplex: Chapter 16 eBook is now available!
Chapter 16 collects strips #339 –362 from the Multiplex archives, plus four bonus comics and one "extended scene" not found in the archives! Chapter 16 costs $1.99.
Supporting the Multiplex chapter eBooks helps make future Multiplex print collections possible. Thank you for your support!
Other Recent Posts