Notes from the Manager
Related Strips: #687: Insolence of the Dead; #688: Born for This; #689: Bad Brains; #690: Bad Taste
This (slightly but not very spoilery) clip/scene from Cabin in the Woods does pretty much the same thing (for slightly different reasons) as I'm doing here, but the lock-down scene is pretty common in zombie movies (and horror movies in general). Besides, I had this scene planned out way before I saw the movie!
Cabin is a fantastic movie, by the way. You should avoid spoilers, avoid reviews, avoid the trailer even — just see it. Especially if you're a Joss Whedon fan, even if you're not a big horror buff.
See you Monday!
FAIR WARNING: Do not talk Cabin spoilers below — even the stuff the trailer spoils. I will seriously delete that shit.
Multiplex News & Updates
Bonus comics, drawings, and
other awesome stuff
Saturday, July 1, 2017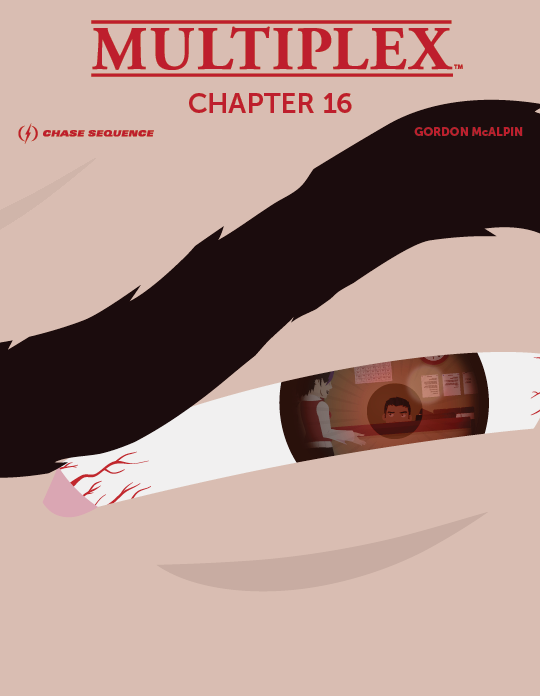 $3+ Patreon supporters get this one for free (until the next eBook is available), but for the rest of youse: The Multiplex: Chapter 16 eBook is now available!
Chapter 16 collects strips #339 –362 from the Multiplex archives, plus four bonus comics and one "extended scene" not found in the archives! Chapter 16 costs $1.99.
Supporting the Multiplex chapter eBooks helps make future Multiplex print collections possible. Thank you for your support!
Other Recent Posts