Notes from the Manager
Related Strips: #591: Blood Thirst; #592: It's All Fun and Games…; #593: Accidents Will Happen; #594: Grown Ups
Yes, I reached into the depths of my lameness and named this strip after a Coldplay song.
Let's give a round of applause to Angie Booth, the winner of a random drawing among Multiplex: Enjoy Your Show Kickstarter backers. She won the dubious honor of "a job at the Multiplex 10 Cinemas," and while I wasn't originally sure what I was going to do with "Angie 2" when she first appeared, as she came to be known, was always meant as a temporary character.
I actually considered killing her off suddenly almost immediately after introducing her, but I decided that might be a little weird, even for Multiplex. So, she stuck around longer than I planned, and was more popular than I expected, but hey, what are you gonna do?
Thanks for being a sport, Angie. Stand up a wave, please!
Oh, and a slew of new T-shirt designs went up in the Multiplex Store last week, so check 'em out!
Multiplex News & Updates
Bonus comics, drawings, and
other awesome stuff
Saturday, July 1, 2017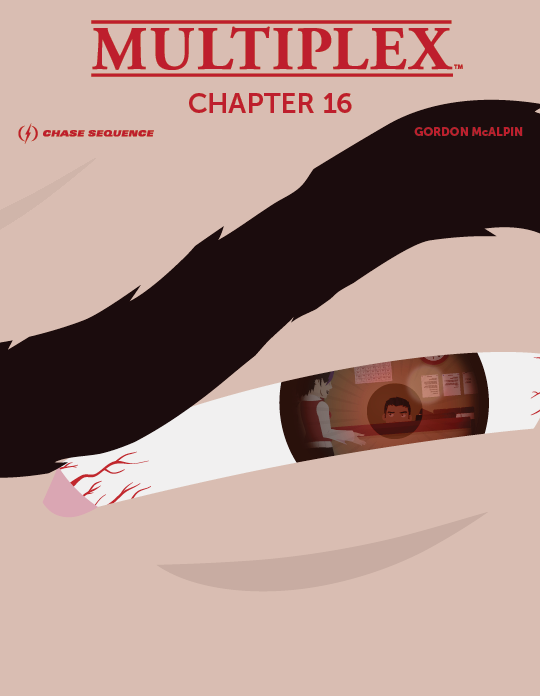 $3+ Patreon supporters get this one for free (until the next eBook is available), but for the rest of youse: The Multiplex: Chapter 16 eBook is now available!
Chapter 16 collects strips #339 –362 from the Multiplex archives, plus four bonus comics and one "extended scene" not found in the archives! Chapter 16 costs $1.99.
Supporting the Multiplex chapter eBooks helps make future Multiplex print collections possible. Thank you for your support!
Other Recent Posts