Notes from the Manager
To be continued… after I actually see Insidious! The film has been getting very, very positive reviews, all saying the film is a genuinely scary supernatural horror movie that doesn't rely on gore or cheap jump scares, so I'm actually a little curious.
Source Code is also out this weekend, and while I must admit the trailers look like a cool premise that could easily veer off into really bad sci-fi-romance territory, I have faith that Duncan Jones (the writer-director of the superb Moon) wouldn't take a script that predictably, generically bad. And again, early reviews have been really strong.
So yeah! It looks like — potentially — a really great weekend for fans of indie genre flicks. I'm going to try to see both of these this weekend, but we'll see. Are you looking forward to seeing either of these this weekend, neither of them, both of them, or something else entirely?
Multiplex News & Updates
Bonus comics, drawings, and
other awesome stuff
Thursday, June 15, 2017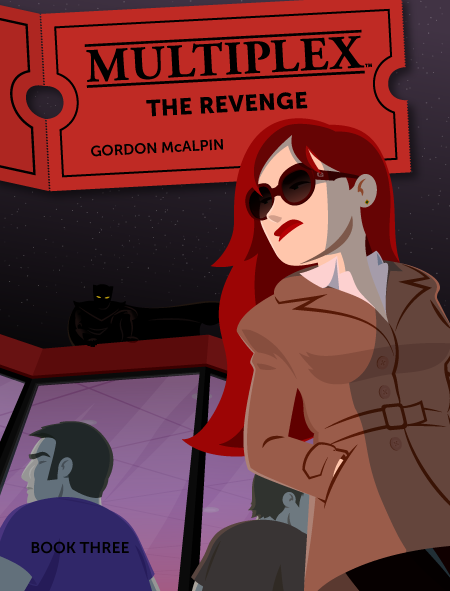 Multiplex: The Revenge (Book Three) is now available in the Multiplex Store! (Only regular/unsigned editions are available at this time; I'll add artist's editions once all of the Kickstarter rewards have been fulfilled.)
Multiplex: The Revenge collects chapters 11–15 of the series (strips #217–338, which ran from March 2008 to March 2009), plus over 30 bonus comics — including an all-new stories sets on opening night of The Dark Knight and Zack Snyder's Watchmen! If you miss Multiplex and would like to see more with these characters, the book collections are for you.
Head on over to the Multiplex Store and check it out today!
Other Recent Posts