Notes from the Manager
Well, I hope you've seen Brazil before reading this strip. If you haven't, go. Now.
Zack Snyder's Sucker Punch cribbed a lot from Brazil and upped the action quotient by about a bajillion. Unfortunately, its characters were so devoid of personality and the fantasy sequences so disconnected from the real-world plot that it made it impossible for me to enjoy the action for the brainless eye candy that I'd hoped it would be, at the very least.
The visuals were neat, as Snyder's usually are, but his constantly-turned-up-to-eleven directing style pushes me out of the movie continually. I can't even say I hated the film overall. There's not enough there to hate, really. It was just utterly tedious.
If you saw Sucker Punch this weekend, what'd you think?
Multiplex News & Updates
Bonus comics, drawings, and
other awesome stuff
Saturday, May 20, 2017
Hello! If you're in the area, come meet me at Wizard World Philadelphia with Phil Kahn of Guilded Age. We'll be at Booth 1702. NOTE: I will only be there from June 2–4. No Thursday preview for me.
(Here's a floor plan for your planning pleasure.)
If you use the coupon code GUILDED, you can get 20% off your advanced ticket orders.
I will have copies of the brand-spankin'-new, not-even-officially-released Multiplex: The Revenge (Book Three) in tow, draw sketches (for monies), and if my iPad has any juice in it, I'll show you some behind the scenes stuff from the Multiplex 10 short, too.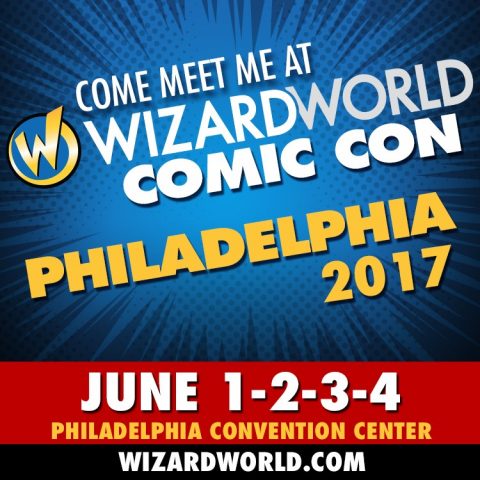 Other Recent Posts