Notes from the Manager
Related Strips: #575: A Rose Is a Rose Is a Rose Is a Rose
A note about Angie's line: this strip continues from last week's Thursday comic, when they saw Insidious after close — so the events of this strip take place technically on Friday, April 1st.
EDIT: Since someone asked, Angie's boyfriend's Duncan first appeared in #418.
I managed to get both Insidious and Source Code in this weekend, as I'd hoped. I'll try to put up a view of each over at Deleted Scenes (T/Th), and I'm aiming for three updates this week (M/W/F), so check back soon and check back often!
Short version is, I liked both of them quite a bit:
Insidious was a particularly pleasant surprise, because I felt it lived up to its early reviews: it's a very good (if not spectacular) horror film that doesn't really break the mold, but manages to entertain throughout. There's a turn in the third act that will lose a lot of people (judging from other reviews and my friend Shanin's reaction), but I wasn't one of them.
Source Code was pretty much everything you'd expect it to be from the trailer, but one twist at the end seemed a little silly and extraneous to me. I'm still kind of turning it over in my head, but ultimately, I don't really care that much about it. The meat of the movie was smart, engaging, and a whole lot of fun.
What'd you see, and what'd you think?
Multiplex News & Updates
Bonus comics, drawings, and
other awesome stuff
Saturday, July 1, 2017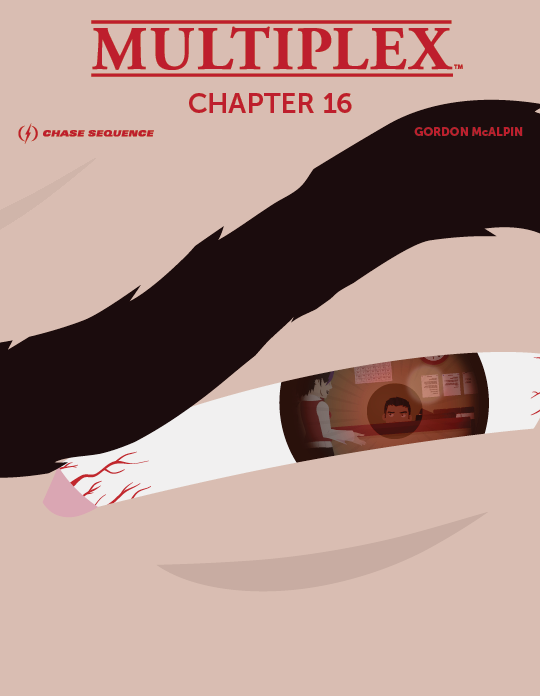 $3+ Patreon supporters get this one for free (until the next eBook is available), but for the rest of youse: The Multiplex: Chapter 16 eBook is now available!
Chapter 16 collects strips #339 –362 from the Multiplex archives, plus four bonus comics and one "extended scene" not found in the archives! Chapter 16 costs $1.99.
Supporting the Multiplex chapter eBooks helps make future Multiplex print collections possible. Thank you for your support!
Other Recent Posts