Notes from the Manager
Related Strips: #575: A Rose Is a Rose Is a Rose Is a Rose
A note about Angie's line: this strip continues from last week's Thursday comic, when they saw Insidious after close — so the events of this strip take place technically on Friday, April 1st.
EDIT: Since someone asked, Angie's boyfriend's Duncan first appeared in #418.
I managed to get both Insidious and Source Code in this weekend, as I'd hoped. I'll try to put up a view of each over at Deleted Scenes (T/Th), and I'm aiming for three updates this week (M/W/F), so check back soon and check back often!
Short version is, I liked both of them quite a bit:
Insidious was a particularly pleasant surprise, because I felt it lived up to its early reviews: it's a very good (if not spectacular) horror film that doesn't really break the mold, but manages to entertain throughout. There's a turn in the third act that will lose a lot of people (judging from other reviews and my friend Shanin's reaction), but I wasn't one of them.
Source Code was pretty much everything you'd expect it to be from the trailer, but one twist at the end seemed a little silly and extraneous to me. I'm still kind of turning it over in my head, but ultimately, I don't really care that much about it. The meat of the movie was smart, engaging, and a whole lot of fun.
What'd you see, and what'd you think?
Multiplex News & Updates
Bonus comics, drawings, and
other awesome stuff
Saturday, May 20, 2017
Hello! If you're in the area, come meet me at Wizard World Philadelphia with Phil Kahn of Guilded Age. We'll be at Booth 1702. NOTE: I will only be there from June 2–4. No Thursday preview for me.
(Here's a floor plan for your planning pleasure.)
If you use the coupon code GUILDED, you can get 20% off your advanced ticket orders.
I will have copies of the brand-spankin'-new, not-even-officially-released Multiplex: The Revenge (Book Three) in tow, draw sketches (for monies), and if my iPad has any juice in it, I'll show you some behind the scenes stuff from the Multiplex 10 short, too.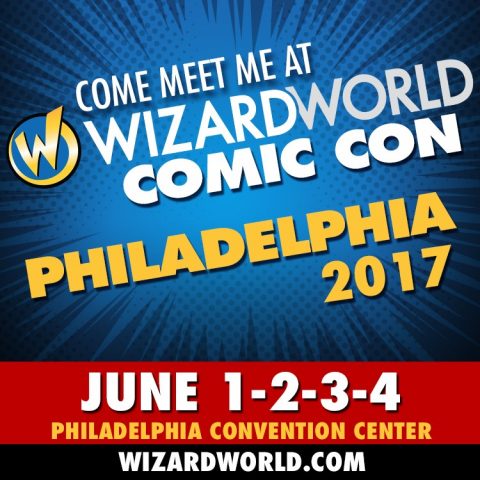 Other Recent Posts