Notes from the Manager
Related Strips: #523: Peace Out; #526: A Sneaking Suspicion; #527: Got My Eye on You
This is the first of a few. I might end up doing a bunch of shorter ones (sort of like the New Year's Eve storyline back in 2007) and put them up a little more frequently than usual; I'm not totally sure yet, to be honest. So read the Notes!
It'll get explained later, but Whitey's going away party is being held in a partially remodelled theater; it's just missing the new seats that will go in. Norma has mentioned remodelling on a couple of occasions, and there's been a blue tarp over one of the box office booths for entirely too long, so now they're finally remodeling. Hooray. For the most part, things won't be too different, though; don't panic.
I should probably not mention this, because nobody's really called me out on it, but the old theaters were physically impossible. You entered on the ground floor, then walked down stairs to get to your seats, then at the back of the theater, there was an exit that… went out to ground level. (EDIT: And there is definitely no hill. This is the midwest, guys. —GM)
The stairs also means they were not handicap accessible. Shame on me.
Multiplex News & Updates
Bonus comics, drawings, and
other awesome stuff
Saturday, May 20, 2017
Hello! If you're in the area, come meet me at Wizard World Philadelphia with Phil Kahn of Guilded Age. We'll be at Booth 1702. NOTE: I will only be there from June 2–4. No Thursday preview for me.
(Here's a floor plan for your planning pleasure.)
If you use the coupon code GUILDED, you can get 20% off your advanced ticket orders.
I will have copies of the brand-spankin'-new, not-even-officially-released Multiplex: The Revenge (Book Three) in tow, draw sketches (for monies), and if my iPad has any juice in it, I'll show you some behind the scenes stuff from the Multiplex 10 short, too.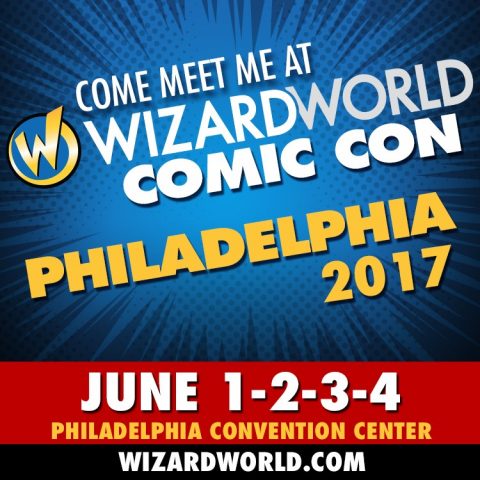 Other Recent Posts