Notes from the Manager
Related Strips: #486: The Floater, Part Two; #498: Walk the Line; #521: Oops, I Did It Again; #522: Man Up; #523: Peace Out
And there we go. Max and Whitey might have some farewells in the very near future, but yep, they'll be leaving the Multiplex 10 Cinemas soon.
Unlike Max, though, Whitey still lives in the Chicago area, of course, and since he has some friends at the Multiplex 10, you can expect to see him again from time to time. (Probably a little less frequently than Devi, who has been absent for a while, now that I think about it, but… from time to time.)
By the way, I created a new landing page about Multiplex: Enjoy Your Show. I'll be using it for ads and such, but it's also a good page to send people to if they're curious about the book, sort of like a digital sell sheet. You can use the "Tell a Friend!" buttons towards the bottom of the page to send it to anyone you think might be interested in buying — or selling! — the book.
You can also print out the actual sell sheet and hand it off to your local bookstore or comics shop, if you think they might be interested in the book. Since it unfortunately looks like Diamond is not interested in carrying the book at this point, this is the only way to ensure that your local retailers hear about the book and know that you — and potentially other customers of theirs — are interested in it. And without appearing in Previews, it's going to be a lot harder for the book to sell well — which also means it's going to be a lot harder to get Book 2 made.
Multiplex News & Updates
Bonus comics, drawings, and
other awesome stuff
Saturday, July 1, 2017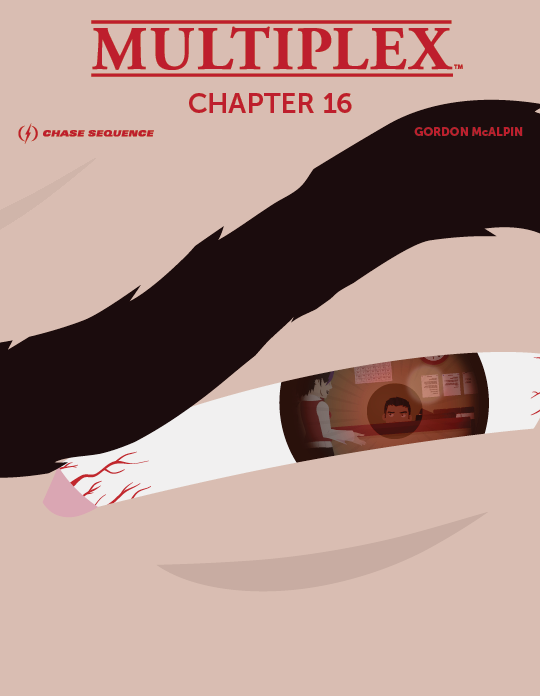 $3+ Patreon supporters get this one for free (until the next eBook is available), but for the rest of youse: The Multiplex: Chapter 16 eBook is now available!
Chapter 16 collects strips #339 –362 from the Multiplex archives, plus four bonus comics and one "extended scene" not found in the archives! Chapter 16 costs $1.99.
Supporting the Multiplex chapter eBooks helps make future Multiplex print collections possible. Thank you for your support!
Other Recent Posts