Notes from the Manager
If you don't get this strip, consider yourself lucky. Do yourself a favor and stop reading now. I do not assume any responsibility for your failure to heed this warning.
Goatse, to say the absolute least, is a photograph. It is not safe for work.
There is a definition of "Goatse" at Urban Dictionary. (The first photo is safe for work. Not all of the others in the image carousel on that page are.) But reading about what it is, is not knowing the horror that is Goatse.
No, to understand the true horror of Goatse, you will need to Google it yourself.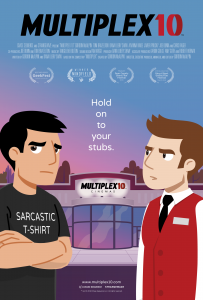 Multiplex 10 is here!
Although Multiplex 10 has ended, an animated prequel/reboot called Multiplex 10 was funded through Kickstarter in 2017 and is NOW AVAILABLE for rent or purchase on Vimeo On Demand, Amazon Video, and elsewhere! And an all-new, irregularly-updated Multiplex 10 web series (set after the short film) recently launched on YouTube! Learn more about the web series on the official Multiplex 10 website!
Stay up to date on all things Multiplex, Multiplex 10 and me (a.k.a. Gordon McAlpin) by subscribing to my newsletter!