Notes from the Manager
Related Strips: #104: All I Want for Christmas; #105: Hentai for the Holidays; #106: Scented Santa; #107: I Told You So
(Incidentally, Damon and his mom here have appeared before — first the mom in #240, and then together in #248 — but they're not really related strips, per se.)
I never got around to having the Blogger come back at the Multiplex 10's Santa last Christmas, but it's supposed to be a recurring thing now.
As for The Day the Earth Stood Still, you can see the trailer over at Apple — and then compare that with the trailer for the original, below:
We discussed the remake on The Triple Feature (episode #103) Monday night, but basically, I thought it was pretty dull. While some critics are simply aghast that they remade the original at all, I don't really think of it as a perfect film. A really enjoyable film, sure, but the idea of a remake doesn't really bother me — unfortunately, this is not a terribly good remake.
If, as with the original, the remake is supposed to be a message movie — not just a showcase for so-so CG special effects sequences — then it's a failure, because this Klaatu (Keanu Reeves) fails to deliver his message to anyone as the original Klaatu does. Sure, he sort of explains what he's doing on Earth to Jennifer Connelly (in the Patricia Benson role, upgraded from a secretary to a scientist), but from the man on the street's perspective, the events in the new version are this: an alien ship landed, fucked some shit up, and then left.
This probably wouldn't have been a big deal if the action were more interesting, if the new Gort had gotten to fuck a bit more shit up, or Keanu Reeves and Jennifer Connelly didn't look twice as bored as I was throughout the entire movie — but alas, such was not the case.
Multiplex News & Updates
Bonus comics, drawings, and
other awesome stuff
Saturday, May 20, 2017
Hello! If you're in the area, come meet me at Wizard World Philadelphia with Phil Kahn of Guilded Age. We'll be at Booth 1702. NOTE: I will only be there from June 2–4. No Thursday preview for me.
(Here's a floor plan for your planning pleasure.)
If you use the coupon code GUILDED, you can get 20% off your advanced ticket orders.
I will have copies of the brand-spankin'-new, not-even-officially-released Multiplex: The Revenge (Book Three) in tow, draw sketches (for monies), and if my iPad has any juice in it, I'll show you some behind the scenes stuff from the Multiplex 10 short, too.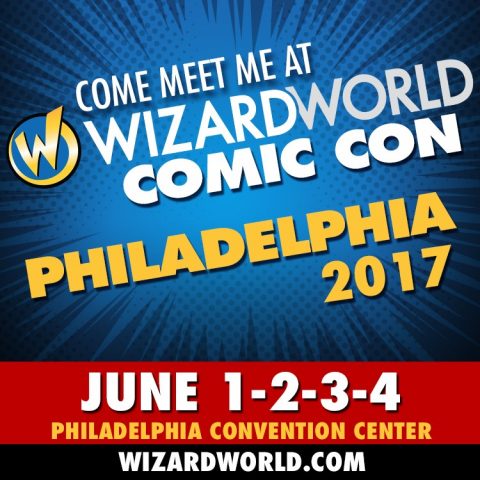 Other Recent Posts