Notes from the Manager
This strip originally appeared as an "interlude" to the last story arc, in the Multiplex Forum, on November 26 and 29.
The "boring ass Swedish flick" Kurt refers to is Let the Right One In — which I haven't seen yet but think looks really good (as I've said before, they're characters, not mouthpieces for my opinions of movies). It's about a 12 year old boy who befriends a young girl who happens to be a vampire, and it's been extremely well-reviewed, though a minority seems to complain that it is slow and uneventful.
Twilight, of course, is what it is: loved by some, feared and hated by others.…
Multiplex News & Updates
Bonus comics, drawings, and
other awesome stuff
Thursday, June 15, 2017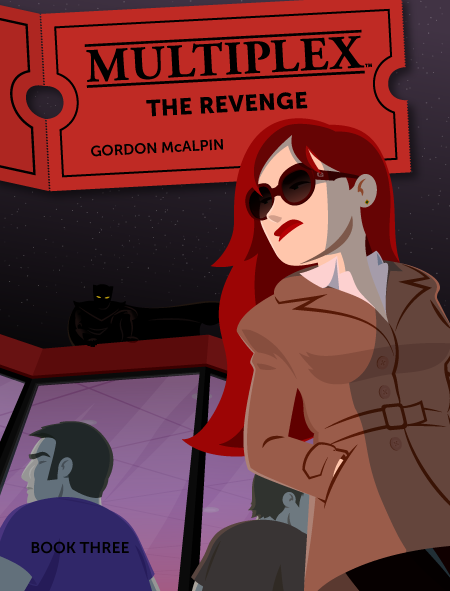 Multiplex: The Revenge (Book Three) is now available in the Multiplex Store! (Only regular/unsigned editions are available at this time; I'll add artist's editions once all of the Kickstarter rewards have been fulfilled.)
Multiplex: The Revenge collects chapters 11–15 of the series (strips #217–338, which ran from March 2008 to March 2009), plus over 30 bonus comics — including an all-new stories sets on opening night of The Dark Knight and Zack Snyder's Watchmen! If you miss Multiplex and would like to see more with these characters, the book collections are for you.
Head on over to the Multiplex Store and check it out today!
Other Recent Posts