Notes from the Manager
This strip originally appeared as an "interlude" to the last story arc, in the Multiplex Forum, on November 26 and 29.
The "boring ass Swedish flick" Kurt refers to is Let the Right One In — which I haven't seen yet but think looks really good (as I've said before, they're characters, not mouthpieces for my opinions of movies). It's about a 12 year old boy who befriends a young girl who happens to be a vampire, and it's been extremely well-reviewed, though a minority seems to complain that it is slow and uneventful.
Twilight, of course, is what it is: loved by some, feared and hated by others.…
Multiplex News & Updates
Bonus comics, drawings, and
other awesome stuff
Saturday, July 1, 2017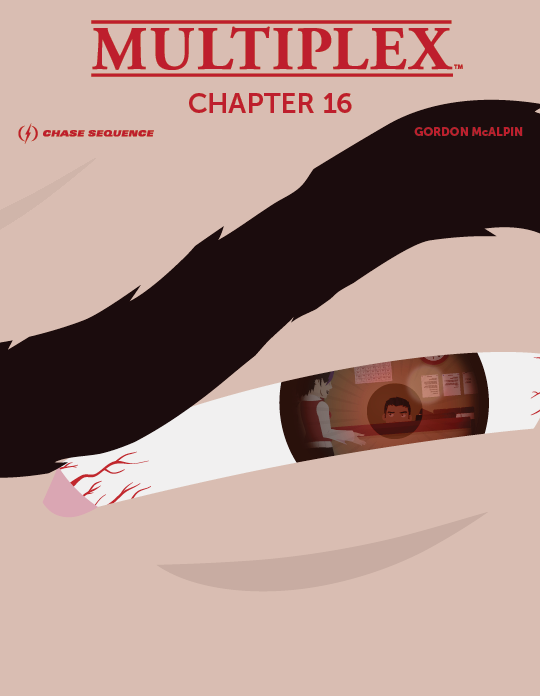 $3+ Patreon supporters get this one for free (until the next eBook is available), but for the rest of youse: The Multiplex: Chapter 16 eBook is now available!
Chapter 16 collects strips #339 –362 from the Multiplex archives, plus four bonus comics and one "extended scene" not found in the archives! Chapter 16 costs $1.99.
Supporting the Multiplex chapter eBooks helps make future Multiplex print collections possible. Thank you for your support!
Other Recent Posts