Notes from the Manager
Chunks of this strip's dialogue were shamelessly stolen from a conversation I had with Tom Brazelton (Theater Hopper) and Brandon J. Carr earlier today on Twitter.
Obviously, it was about the RoboCop remake, the trailer for which is… right here:
One week of grad school down, 13-ish to go (this semester). If any of my drawing students, fellow grad students, or professors just read this strip after looking up Multiplex because I mentioned it in class, I just want to say, I'm sorry.
UPDATE: I hadn't planned on doing this, but since a couple of people have asked for Jason's "Movie Logo" T-shirt to become a real thing, so I've added it to the Multiplex Store. At this point, it's just 1's and 0's on a computer, so the rest is up to you! Make it real by buying one today!
Multiplex News & Updates
Bonus comics, drawings, and
other awesome stuff
Saturday, July 1, 2017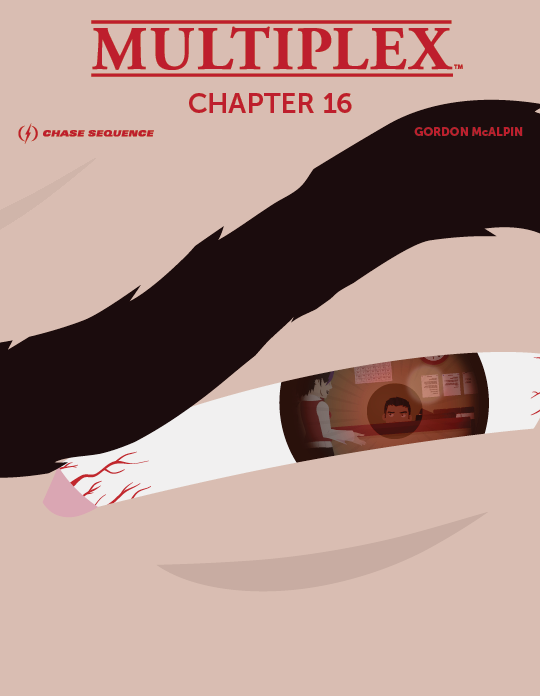 $3+ Patreon supporters get this one for free (until the next eBook is available), but for the rest of youse: The Multiplex: Chapter 16 eBook is now available!
Chapter 16 collects strips #339 –362 from the Multiplex archives, plus four bonus comics and one "extended scene" not found in the archives! Chapter 16 costs $1.99.
Supporting the Multiplex chapter eBooks helps make future Multiplex print collections possible. Thank you for your support!
Other Recent Posts