Notes from the Manager
Related Strips: #639: Aaah! Zombies!!; #749: Finally, Part One
Payoff for a seemingly innocuous detail 110 strips ago. I am totally doing webcomics wrong.
This one's gonna fly past a lot of you, but it's clear that it's something to do with the projector, right? (The ZScreen is "a push-pull electro-optical liquid crystal modulator that is placed immediately in front of the projector lens… to alternately polarize the light from each video frame. It circularly polarizes the frames clockwise for the right eye and counterclockwise for the left eye." [Wikipedia])
I guess if you don't count all the bonus comics and such, Multiplex is 750 strips old today. Thank you for reading. Sorry the schedule's been wonky recently. I hope to get back on track once the hand-drawn movie stuff is over, and there will be a short break between Books 6 and 7 for me to try to get a buffer together for like the second time ever.
If any of you webcartoonists (or cartoonists or animators or whatever) out there would like to do a Multiplex guest strip, drop me an e-mail, and I'll give you the details/requirements.)
Movie theater workers: What did you think the "Z" stood for?
Multiplex News & Updates
Bonus comics, drawings, and
other awesome stuff
Saturday, July 1, 2017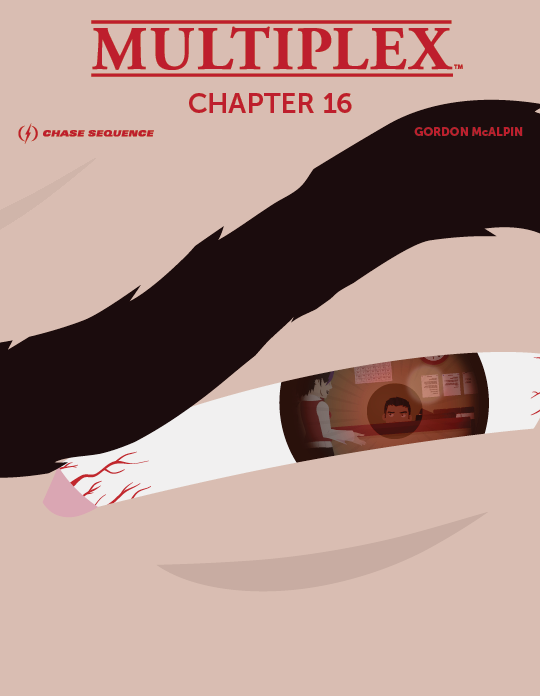 $3+ Patreon supporters get this one for free (until the next eBook is available), but for the rest of youse: The Multiplex: Chapter 16 eBook is now available!
Chapter 16 collects strips #339 –362 from the Multiplex archives, plus four bonus comics and one "extended scene" not found in the archives! Chapter 16 costs $1.99.
Supporting the Multiplex chapter eBooks helps make future Multiplex print collections possible. Thank you for your support!
Other Recent Posts