Notes from the Manager
Related Strips: #98: There's a First Time for Everything; #630: Imitation of Life; #717: The Great Escape, Part One; #718: The Great Escape, Part Two
Becky's dealing with a different kind of zombie now — high school kids during first period!
By the way, although the Chicago teacher's union is on strike as of today, Becky is not a strikebreaker; the substitute teaching network (mentioned in #718) only works with charter and private schools, not Chicago Public Schools. As a pinko, I just that to be clear.
The Substitute is, of course, a 1996 action thriller starring Tom Berenger best known for spawning three straight-to-DVD sequels (starring Treat Williams).
Back to the movie on Thursday… assuming I get the strip done on time. See you then.
Coincidentally, I'm TAing my first discussion groups at the University of Minnesota today! So I guess it's my first day as a teacher, as well. Kind of.
Multiplex News & Updates
Bonus comics, drawings, and
other awesome stuff
Saturday, July 1, 2017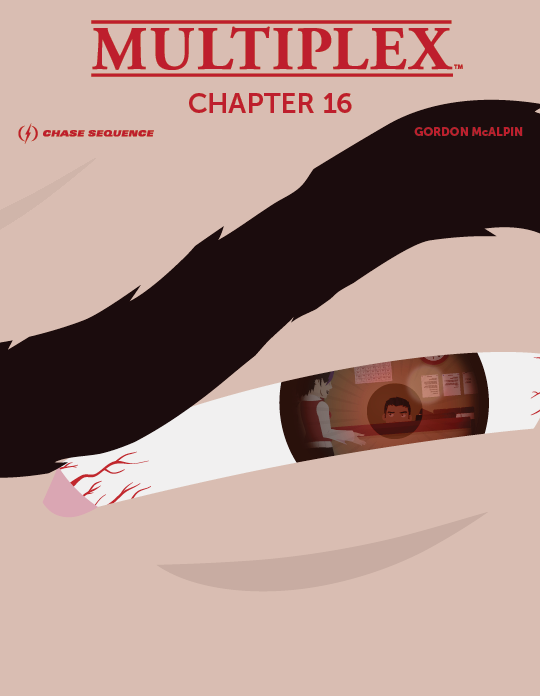 $3+ Patreon supporters get this one for free (until the next eBook is available), but for the rest of youse: The Multiplex: Chapter 16 eBook is now available!
Chapter 16 collects strips #339 –362 from the Multiplex archives, plus four bonus comics and one "extended scene" not found in the archives! Chapter 16 costs $1.99.
Supporting the Multiplex chapter eBooks helps make future Multiplex print collections possible. Thank you for your support!
Other Recent Posts