Notes from the Manager
Related Strips: #693: Lockdown, Part Three; #694: Lockdown, Part Four; #695: Lockdown, Part Five; #696: Lockdown, Part Six
Ruh roh, Kurt! Looks like the Avengers aren't the only one with a Hulk! (Those are Jamal and Hatterman, if you didn't recognize their hand-drawn incarnations.)
Final notice! The Book 2 Project is closing up shop at midnight tonight! (Or sometime tomorrow.) So no more dawdling — support Book 2 if you want to, or forever hold your peace! You will, of course, be able to pre-order it about a month before the book is released, but this is your last chance to get any of the higher-end rewards, or your name on the Thank You page for Kickstarter and Book 2 Project supporters. Check out the various ways you can contribute in the Multiplex Store.
(If you're curious, we've raised a total of $19,926.42 from the combined funding projects — or $14,612.66 after Kickstarter, Amazon, and PayPal fees have been deducted, and money for taxes has been set aside. In other words, that smaller number is the actual book budget.)
Speaking of The Avengers, which comes out today in the US: Who's gonna see it? Who's taking an ethical stand against seeing this movie because of whatever? Who's already seen it because you live in some other fuckin' country? And who is gonna wait for a while for the crazy crowds to die down before they see it?
Multiplex News & Updates
Bonus comics, drawings, and
other awesome stuff
Saturday, July 1, 2017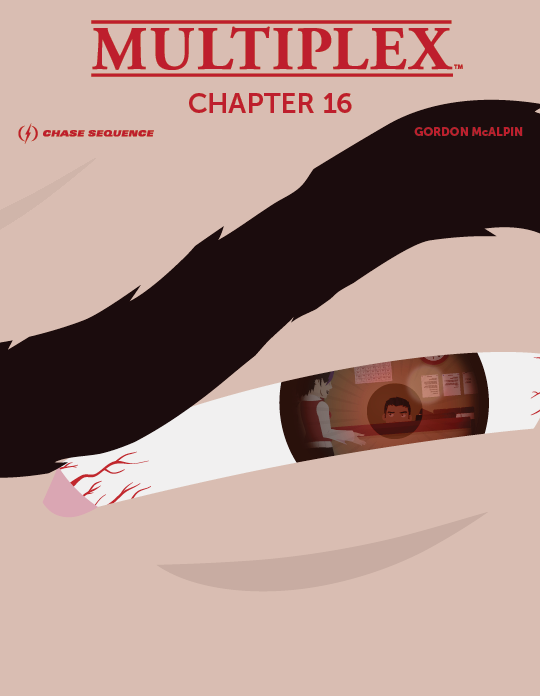 $3+ Patreon supporters get this one for free (until the next eBook is available), but for the rest of youse: The Multiplex: Chapter 16 eBook is now available!
Chapter 16 collects strips #339 –362 from the Multiplex archives, plus four bonus comics and one "extended scene" not found in the archives! Chapter 16 costs $1.99.
Supporting the Multiplex chapter eBooks helps make future Multiplex print collections possible. Thank you for your support!
Other Recent Posts