Notes from the Manager
Related Strips: #639: Aaah! Zombies!!; #641: Method Man; #642: Call to Adventure
The title here was taken from Bruce Campbell's memoir, If Chins Could Kill: Confessions of a B-Movie Actor. I'm sure several of you have read it, although I haven't.
Anyway, I ran short on time for this strip, so the toning job is a little half-assed. I'm still figuring out my hand-drawn comics workflow (and some technical stuff here and there), and coloring/toning is pretty new to me. (Basically every time I've ever colored anything by hand before, I've been doing it like an idiot. Thanks to Joel Watson of HijiNKS ENSUE for some really helpful pointers that will make future strips go faster… and hopefully look better.)
Without getting too spoilery, we'll be seeing some other zombies besides Angie 2… in the near future, so if you'd like to get into the Multiplex "movie" early, become a Multiplex: the Movie Sponsor today! There are only three left at the moment (although I will likely add more as we get further into the movie and I find I need more zombie extras).
Multiplex News & Updates
Bonus comics, drawings, and
other awesome stuff
Saturday, July 1, 2017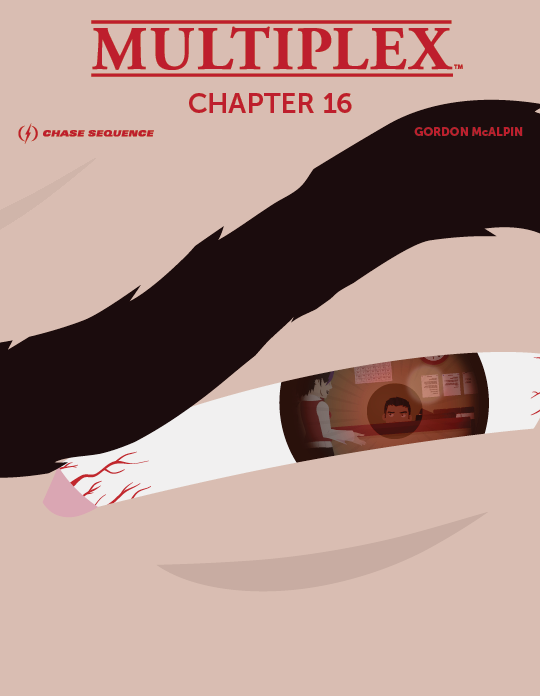 $3+ Patreon supporters get this one for free (until the next eBook is available), but for the rest of youse: The Multiplex: Chapter 16 eBook is now available!
Chapter 16 collects strips #339 –362 from the Multiplex archives, plus four bonus comics and one "extended scene" not found in the archives! Chapter 16 costs $1.99.
Supporting the Multiplex chapter eBooks helps make future Multiplex print collections possible. Thank you for your support!
Other Recent Posts