Notes from the Manager
Related Strips: #627: Greenlit
In case you've forgotten who "Sarah" is, she's the new assistant manager, who has only appeared once before.
What Jason's talking about doesn't really apply just to black characters, but all minority characters, and while it's going away… slowly… there are still a ton of examples of it. (Look, I don't make this shit up. I observe.) And, to be fair, to some extent, it mirrors reality. Interracial relationships weren't nearly as common 20-some years ago as they are now, although obviously they happened. I mean, duh… I'm the product of one.
I have to admit, after having Franklin be an equal opportunity player for the last several years, when I decided to have him start dating Tease (secretly, so far), it occurred to me that it could be construed as falling in line in with this trope, which I do notice a lot in fiction and sometimes find a it a bit disconcerting.
But since I didn't create Letizia expressly to date Franklin, I didn't care. The fact is, no matter what I do, some jerk-ass could read whatever imaginary message they want into just about every single strip I do, so why worry about it?
Multiplex News & Updates
Bonus comics, drawings, and
other awesome stuff
Saturday, July 1, 2017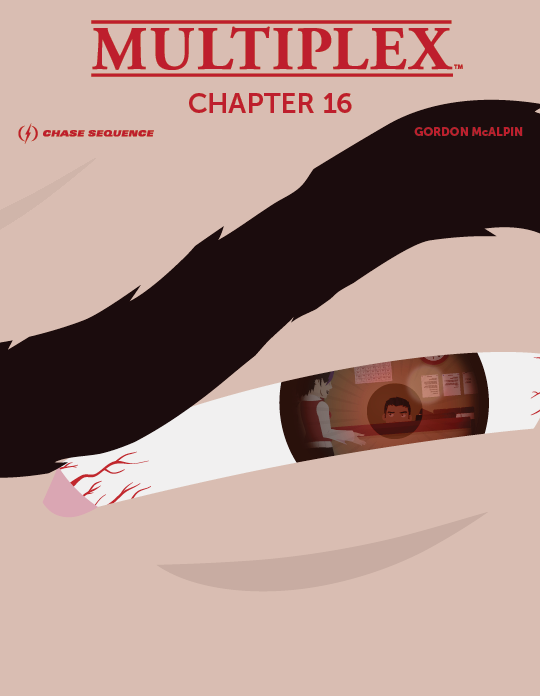 $3+ Patreon supporters get this one for free (until the next eBook is available), but for the rest of youse: The Multiplex: Chapter 16 eBook is now available!
Chapter 16 collects strips #339 –362 from the Multiplex archives, plus four bonus comics and one "extended scene" not found in the archives! Chapter 16 costs $1.99.
Supporting the Multiplex chapter eBooks helps make future Multiplex print collections possible. Thank you for your support!
Other Recent Posts