Notes from the Manager
Related Strips: #610: Gods and Monster Movies; #611: Fear Pressure; #619: Jackpot; #623: If It Looks Like the Living Dead and Acts Like the Living Dead…; #626: Special Affects
I sure hope all this set-up isn't boring, but it's pretty necessary.
Those of you who don't pay attention to the Deleted Scenes blog might check out the latest post, about the revised Chapter 1–5 eBooks, which are now available at the Multiplex Store, and the Chapter 6 eBook, which is now available for pre-order. (It will be finished within a month, for certain, hopefully in the next few weeks.)
I go into this in a little more depth in the blog post, but supporting the Chapter eBooks is the single best way to help me get the bonus comics for the Book 2 print collection finished — and they're only $1.49! If you want Book 2 to see the light of day, think of each of these Chapter eBooks as a mini-Kickstarter. This is the best way — right now — to support the production of the next book.
Don't forget that you can always commission illustrations (hand-drawn or vector) through the Multiplex Store, too!
Why wait until I do a Kickstarter project, when you can get pretty much all the same "rewards" already — and for less money?!
Multiplex News & Updates
Bonus comics, drawings, and
other awesome stuff
Saturday, July 1, 2017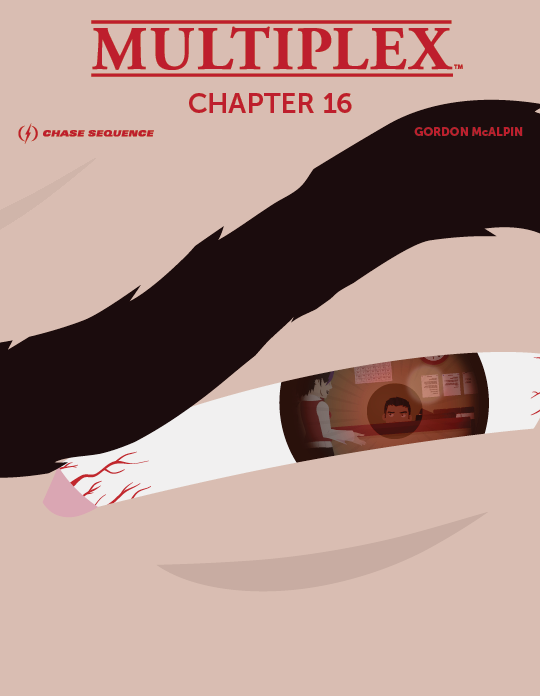 $3+ Patreon supporters get this one for free (until the next eBook is available), but for the rest of youse: The Multiplex: Chapter 16 eBook is now available!
Chapter 16 collects strips #339 –362 from the Multiplex archives, plus four bonus comics and one "extended scene" not found in the archives! Chapter 16 costs $1.99.
Supporting the Multiplex chapter eBooks helps make future Multiplex print collections possible. Thank you for your support!
Other Recent Posts