Notes from the Manager
Related Strips: #551: Digging a Hole, Part Two; #558: The Roommate; #579: Don't Even Joke About That; #580: Things Could Be Worse; #603: Just Desserts, Part Two
The angry blonde guy in the back of panels 5 and 6 is Mike from Shortpacked! (except, you know, vectorized). Since David misappropriated Jason (and the Multiplex 10) for his comic earlier this week, and it fit so well with the current arc in Multiplex I thought I'd canonize it, sorta.
See you Monday.
If you've already seen Transformers: Dark of the Moon, how was it? Not being a fan of the first two, I'm not about to run out and see it very soon, but I am interested in seeing downtown Chicago get blown up real good on film, so I'll probably see it eventually.
Multiplex News & Updates
Bonus comics, drawings, and
other awesome stuff
Saturday, July 1, 2017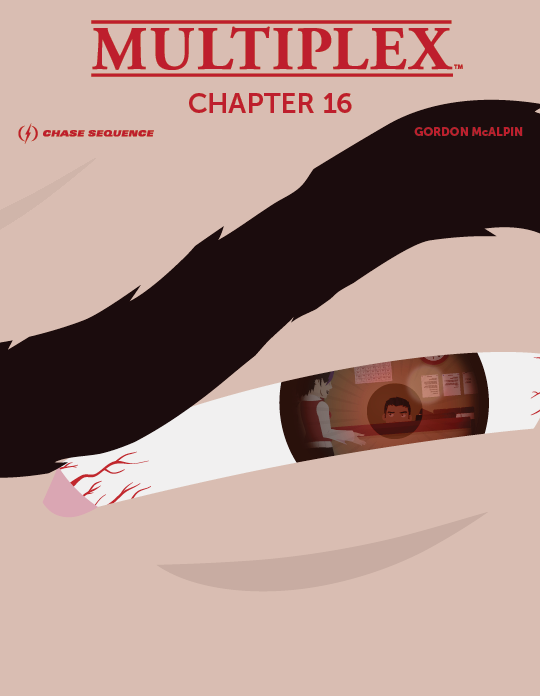 $3+ Patreon supporters get this one for free (until the next eBook is available), but for the rest of youse: The Multiplex: Chapter 16 eBook is now available!
Chapter 16 collects strips #339 –362 from the Multiplex archives, plus four bonus comics and one "extended scene" not found in the archives! Chapter 16 costs $1.99.
Supporting the Multiplex chapter eBooks helps make future Multiplex print collections possible. Thank you for your support!
Other Recent Posts