Notes from the Manager
The sleepy guy in the yellow shirt is the first of a few reader mini-contest winners; over at the Multiplex forums, I had a little spur of the moment contest, and it worked out that OhNine is the first to make it into the strip. I'll be sneaking the others into future strips… no guarantees as to the timeline; it's just a matter of having the time to draw them and a strip I can do it in. Register at the forums already, because I'll probably do it again (and don't forget, if you're a movie theater employee, you have access to a private section just for you).
Multiplex News & Updates
Bonus comics, drawings, and
other awesome stuff
Saturday, July 1, 2017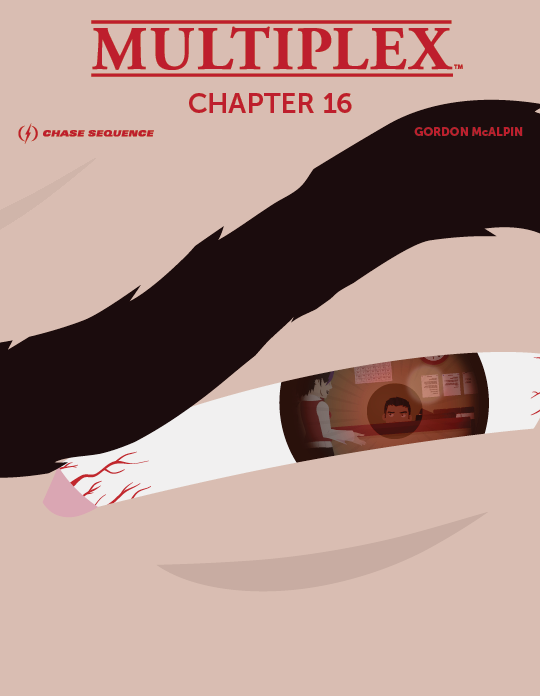 $3+ Patreon supporters get this one for free (until the next eBook is available), but for the rest of youse: The Multiplex: Chapter 16 eBook is now available!
Chapter 16 collects strips #339 –362 from the Multiplex archives, plus four bonus comics and one "extended scene" not found in the archives! Chapter 16 costs $1.99.
Supporting the Multiplex chapter eBooks helps make future Multiplex print collections possible. Thank you for your support!
Other Recent Posts