Notes from the Manager
Hey, gang. There's an interview with me about Multiplex over at Comixpedia, as part of their movies-themed May "issue." Check it out. And if you're a first-time reader thanks to said interview, welcome!
Anyway, yes, it's true: Mission: Impossible III only got $48 million on its opening weekend (this past weekend), which isn't bad, but it's not great, either, for being the fourth widest release ever. Since the international total kicked that up another $70 million, there's no doubt it will make back its $150 million or so budget, but it's pretty clear that it opened just a bit too early in the year for "summer" and/or the whole "Tom Cruise is crazy" backlash has hurt his drawing power. It's a shame, though, because it really is a great, fun, action-packed movie, with a uniformly great cast. Hopefully some well-deserved positive word-of-mouth will do the film some justice.
Multiplex News & Updates
Bonus comics, drawings, and
other awesome stuff
Thursday, June 15, 2017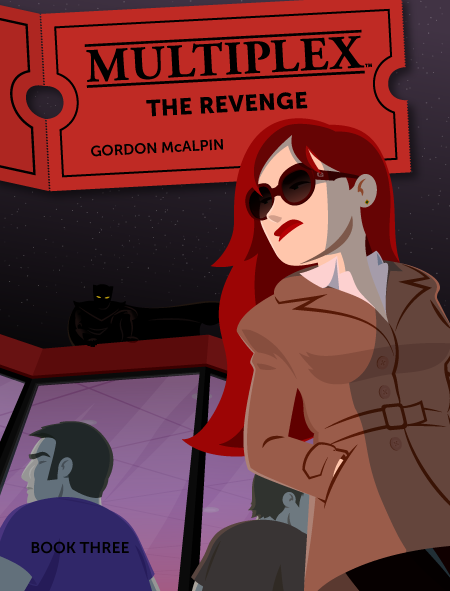 Multiplex: The Revenge (Book Three) is now available in the Multiplex Store! (Only regular/unsigned editions are available at this time; I'll add artist's editions once all of the Kickstarter rewards have been fulfilled.)
Multiplex: The Revenge collects chapters 11–15 of the series (strips #217–338, which ran from March 2008 to March 2009), plus over 30 bonus comics — including an all-new stories sets on opening night of The Dark Knight and Zack Snyder's Watchmen! If you miss Multiplex and would like to see more with these characters, the book collections are for you.
Head on over to the Multiplex Store and check it out today!
Other Recent Posts