Notes from the Manager
Related Strips: #548: Brain Candy; #549: It's Almost Like a Triple Standard
There's a pretty good chance of three this week, so stay tuned.
Thanks to everyone who came out to see me at Acme Comics last Saturday! If you didn't already see it, I have an MP3 of my visit to the Greg & Dan Show over at the Deleted Scenes blog.
This weekend, though, I'll be appearing with Justin Pierce (Wonderella) at Chicago Comics in… y'know, Chicago. There's a little flier for it over at Deleted Scenes, too. It's on Saturday — the 22nd — from 3pm to 8pm — more likely going to be like 3–5pm and 6–8pm. We're gonna be playing it by ear, really. Come pick up the brand spankin' new Wonderella Book 2, get your copy of Multiplex: Enjoy Your Show signed and scribbled in, say hi to both of us, whatever!
Multiplex News & Updates
Bonus comics, drawings, and
other awesome stuff
Saturday, July 1, 2017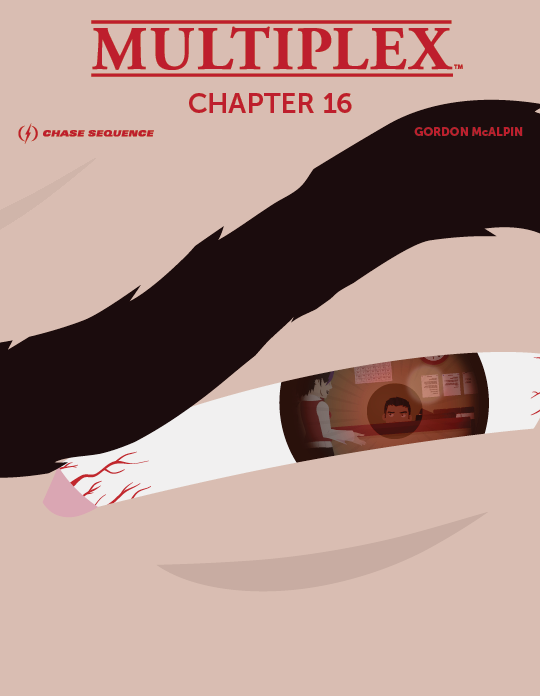 $3+ Patreon supporters get this one for free (until the next eBook is available), but for the rest of youse: The Multiplex: Chapter 16 eBook is now available!
Chapter 16 collects strips #339 –362 from the Multiplex archives, plus four bonus comics and one "extended scene" not found in the archives! Chapter 16 costs $1.99.
Supporting the Multiplex chapter eBooks helps make future Multiplex print collections possible. Thank you for your support!
Other Recent Posts