Notes from the Manager
Related Strips: #472: Scenephile, Part Two; #535: Movin' On Up
Those of you in my hometown of Peoria, Illinois, or thereabouts — I will be on the Greg and Dan Show on WMBD 1470 AM this Friday, bright and early at 8:00am or something like that. (I find it amusing that their show is followed by Glen Beck.) It should be up as a podcast at a later date, so I'll try to link it up for the rest of you.
I'll also be at Peoria's Acme Books and Comics this Saturday , signing (and selling) books from 12pm to 3pm, as well. Acme is located at 2218 W. Glen Ave., Peoria, IL, and just-so-happens to be the comics shop that I got my books from since it opened.
In fact, the owner, Bob Gordon, is the guy I bought books from since I first started reading comics — I was the annoying kid who hung out at the comics shop way too much after school and sorted the back issue bins in exchange for store credit many a time. Bob and the friendly guys at Acme basically began my comics education — nudging me towards books like Sandman and such at an earlier age than any responsible adult should have, and it's pretty safe to say that if it wasn't for Acme, I wouldn't be making the kind of comics I do now. They're the best guys in the world.
So, going there to sign copies of my own comic book is kind of an extra-awesome thing for me. It kind of makes up for the fact that I'm going to be in Peoria all weekend.
Multiplex News & Updates
Bonus comics, drawings, and
other awesome stuff
Saturday, July 1, 2017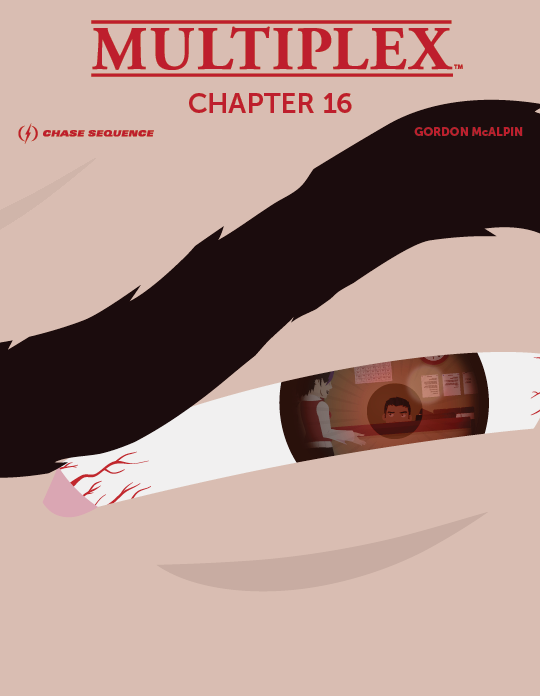 $3+ Patreon supporters get this one for free (until the next eBook is available), but for the rest of youse: The Multiplex: Chapter 16 eBook is now available!
Chapter 16 collects strips #339 –362 from the Multiplex archives, plus four bonus comics and one "extended scene" not found in the archives! Chapter 16 costs $1.99.
Supporting the Multiplex chapter eBooks helps make future Multiplex print collections possible. Thank you for your support!
Other Recent Posts