Notes from the Manager
Related Strips: #472: Scenephile, Part Two; #535: Movin' On Up
Those of you in my hometown of Peoria, Illinois, or thereabouts — I will be on the Greg and Dan Show on WMBD 1470 AM this Friday, bright and early at 8:00am or something like that. (I find it amusing that their show is followed by Glen Beck.) It should be up as a podcast at a later date, so I'll try to link it up for the rest of you.
I'll also be at Peoria's Acme Books and Comics this Saturday , signing (and selling) books from 12pm to 3pm, as well. Acme is located at 2218 W. Glen Ave., Peoria, IL, and just-so-happens to be the comics shop that I got my books from since it opened.
In fact, the owner, Bob Gordon, is the guy I bought books from since I first started reading comics — I was the annoying kid who hung out at the comics shop way too much after school and sorted the back issue bins in exchange for store credit many a time. Bob and the friendly guys at Acme basically began my comics education — nudging me towards books like Sandman and such at an earlier age than any responsible adult should have, and it's pretty safe to say that if it wasn't for Acme, I wouldn't be making the kind of comics I do now. They're the best guys in the world.
So, going there to sign copies of my own comic book is kind of an extra-awesome thing for me. It kind of makes up for the fact that I'm going to be in Peoria all weekend.
Multiplex News & Updates
Bonus comics, drawings, and
other awesome stuff
Saturday, May 20, 2017
Hello! If you're in the area, come meet me at Wizard World Philadelphia with Phil Kahn of Guilded Age. We'll be at Booth 1702. NOTE: I will only be there from June 2–4. No Thursday preview for me.
(Here's a floor plan for your planning pleasure.)
If you use the coupon code GUILDED, you can get 20% off your advanced ticket orders.
I will have copies of the brand-spankin'-new, not-even-officially-released Multiplex: The Revenge (Book Three) in tow, draw sketches (for monies), and if my iPad has any juice in it, I'll show you some behind the scenes stuff from the Multiplex 10 short, too.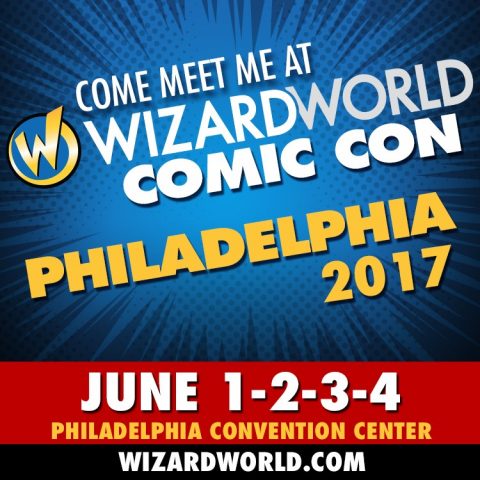 Other Recent Posts