Notes from the Manager
Related Strips: #27: Merry Christmas from Multiplex; #103: Deck the Halls with Déjà Vu; #311: Exactly Like the Holidays
On a mostly unrelated note, The Weinstein Company is "developing" a sequel to Bad Santa. Okay, it's my favorite Christmas movie ever and all, but… really? (Also on their list of "properties" to enfranchise: Rounders and Shakespeare in Love.)
By the way, I did a guest strip for Shortpacked! (To any new readers from Shortpacked!: please start from the beginning. The comic makes way more sense that way. Don't feel intimidated by all the movie chatter; Multiplex is about movies in the same way Shortpacked! is about toys — which is to say, you don't need to be a big nerd about 'em to enjoy the comic. Or, at least, I'm not into toys, but I love Shortpacked!, so I don't think you do.)
I've had a few promised guest strips go up in smoke, so anyone interested in doing one — or writing a script for one — please drop me a line for the rules and regulations! I will be drawing (by hand) the best script that gets sent to me in the VERY near future, sometime later this week. As an added bonus, if I draw your script, I'll send you the original art!
Multiplex News & Updates
Bonus comics, drawings, and
other awesome stuff
Saturday, July 1, 2017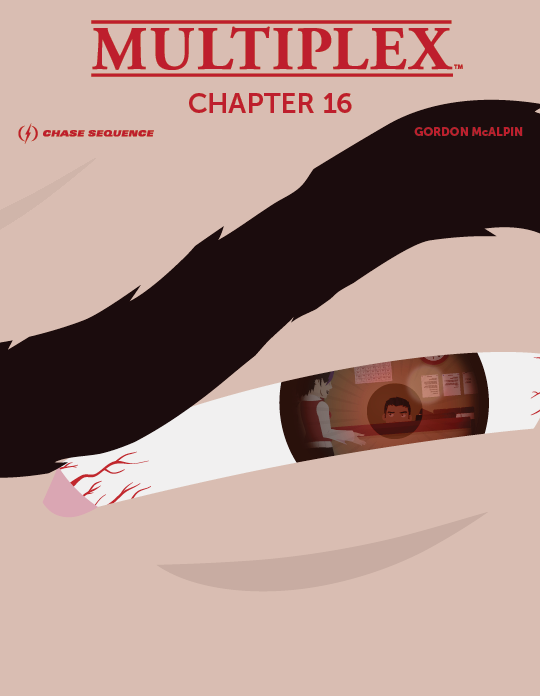 $3+ Patreon supporters get this one for free (until the next eBook is available), but for the rest of youse: The Multiplex: Chapter 16 eBook is now available!
Chapter 16 collects strips #339 –362 from the Multiplex archives, plus four bonus comics and one "extended scene" not found in the archives! Chapter 16 costs $1.99.
Supporting the Multiplex chapter eBooks helps make future Multiplex print collections possible. Thank you for your support!
Other Recent Posts