Notes from the Manager
Related Strips: #468: It's a Miracle; #471: Scenephile, Part One; #472: Scenephile, Part Two; #476: Astrid…; #482: The Second Time Around, Part One
I have to give a bit of credit to a guy I don't know for Kurt's description of John Powell's How to Train Your Dragon soundtrack as "Titanic and Braveheart having a baby." A friend of reader Kyle Theaker's apparently described the track "Romantic Flight" from that soundtrack as being as if "Titanic and Lord of the Rings had a baby in heaven," which somehow made sense to me.
The Scottish accents in the Dragon score called Howard Shore's Braveheart soundtrack to my mind a little more, though. Unsurprisingly, I own the Braveheart soundtrack, and listened to it constantly in college. I'm a fairly big movie-music buff, though, so I own a lot of soundtracks, even for movies I've never seen. John Powell's score for P.S. I Love You is gorgeous, for instance, but the movie looks like an abomination.
Multiplex News & Updates
Bonus comics, drawings, and
other awesome stuff
Saturday, July 1, 2017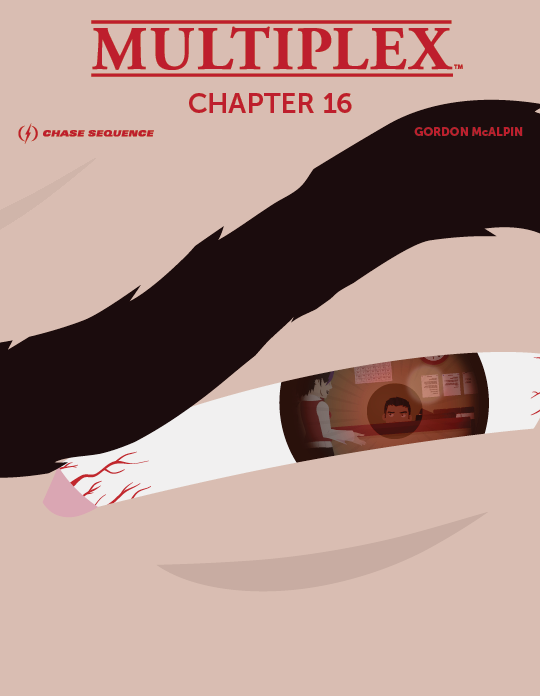 $3+ Patreon supporters get this one for free (until the next eBook is available), but for the rest of youse: The Multiplex: Chapter 16 eBook is now available!
Chapter 16 collects strips #339 –362 from the Multiplex archives, plus four bonus comics and one "extended scene" not found in the archives! Chapter 16 costs $1.99.
Supporting the Multiplex chapter eBooks helps make future Multiplex print collections possible. Thank you for your support!
Other Recent Posts