Notes from the Manager
So I just found out where I'm gonna be at C2E2 in a couple of weeks! If you plan on going, click here to see a fancy-ass map of the convention and a fancy-ass pointer of where I'm gonna be (at booth WC B in the Webcomics Pavilion), sharing a booth with Joel Watson of Hjinks Ensue.
By the way, if you DO plan on going to C2E2 and are interested in a Multiplex print, shoot me an e-mail, and I'll save you shipping by bringing it to the show for you. I'll have a few different prints with me, as well as T-shirts and mini-posters and such.
Speaking of prints! You know that I have the super-ginormous 13"x19" prints available for $15 at the Multiplex Store, right? Well! I've added smaller (8.5"x11") and cheaper ($10) prints, as well, currently with the same selection as the larger prints.
Again, if you'd like a print of another strip, just shoot me an e-mail. Some of them simply aren't practical at one size or another; some of the super-long strips, for instance, would end up printing smaller than they are on the web, and that just won't do.
Multiplex News & Updates
Bonus comics, drawings, and
other awesome stuff
Saturday, July 1, 2017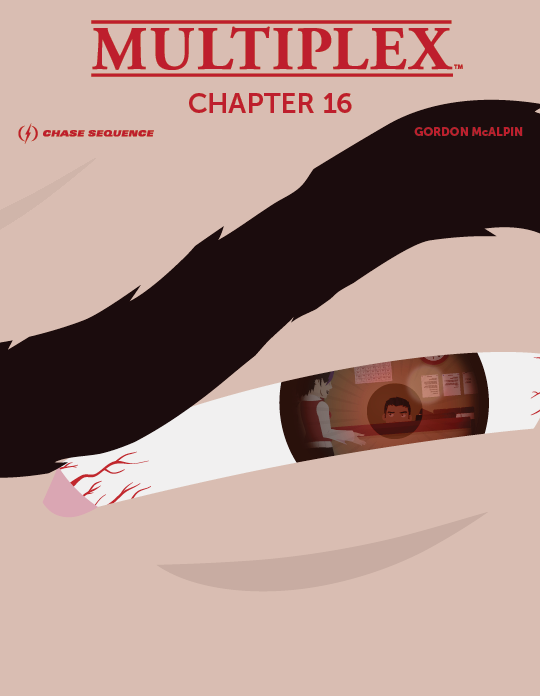 $3+ Patreon supporters get this one for free (until the next eBook is available), but for the rest of youse: The Multiplex: Chapter 16 eBook is now available!
Chapter 16 collects strips #339 –362 from the Multiplex archives, plus four bonus comics and one "extended scene" not found in the archives! Chapter 16 costs $1.99.
Supporting the Multiplex chapter eBooks helps make future Multiplex print collections possible. Thank you for your support!
Other Recent Posts