Notes from the Manager

As I mentioned on Friday on Flicker / Facebook, I wanted to do a parody of a movie poster, and I settled on Memento. It features Jason and Devi, so it sort of ties in with #363–365, where those two saw Ghajini, a shamless (remake of a) rip-off of Memento — but mostly I just thought it'd make a fun image. I hadn't actually intended on doing it so quickly, but I was having too much fun to stop! You can see the original Memento poster over at IMP Awards.
This sort of lighting is a bit on the complicated/time-consuming side, so no, I don't think I'll be using it in the regular strip, but it does make sense (to me) to use them for special illustrations like this, including the eBook covers. After playing around with the techniques, I have updated the first/only HD edition eBook to a "Second Edition," dated Summer 2009. The updated cover is the main change to the book, but I fixed a few mistakes and may have tweaked a few tiny details in the art, as well.
Multiplex News & Updates
Bonus comics, drawings, and
other awesome stuff
Saturday, May 20, 2017
Hello! If you're in the area, come meet me at Wizard World Philadelphia with Phil Kahn of Guilded Age. We'll be at Booth 1702. NOTE: I will only be there from June 2–4. No Thursday preview for me.
(Here's a floor plan for your planning pleasure.)
If you use the coupon code GUILDED, you can get 20% off your advanced ticket orders.
I will have copies of the brand-spankin'-new, not-even-officially-released Multiplex: The Revenge (Book Three) in tow, draw sketches (for monies), and if my iPad has any juice in it, I'll show you some behind the scenes stuff from the Multiplex 10 short, too.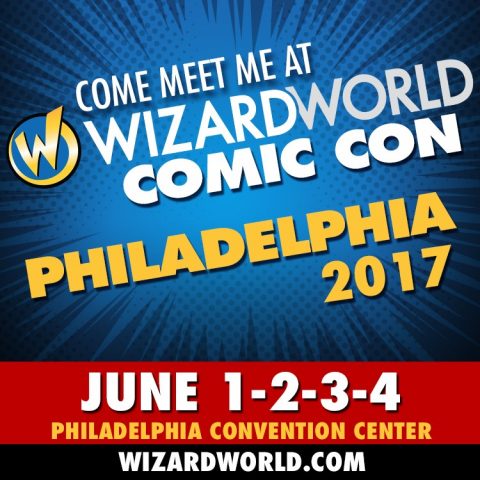 Other Recent Posts