Notes from the Manager
So tomorrow is Multiplex's two-year anniversary -- and #150 is just around the corner. It's due later this week, probably Thursday. Yay, Multiplex! As a birthday present, you could blog about the strip or otherwise tell your friends whom you think might dig it... ;)
The strip's come a long way since the early days. The art is a little more involved -- and, I think, better for it. Obviously the dramatic elements (as some people have noticed) which have been around all along have taken the spotlight more and more, particularly in this past year.
Anyway, thanks are due to Tom, Joe, Shayna, Jena, and -- of course -- Kurt for their help with the strip (in some form or another) over the past year. And, as always, thank you for reading.
THIS WEEK ON THE TRIPLE FEATURE TALKCAST: I'm not entirely sure what we're talking about on the show tonight, but I expect we'll do a little bit of talking about Multiplex, because of the anniversary. So if you've got any questions for me (like when the funny is coming back, or whatever) or you just want to hear me blather away about the strip for a little bit, call in or tune in live TONIGHT (6/11 at 9PM Central) or download the podcast!
Multiplex News & Updates
Bonus comics, drawings, and
other awesome stuff
Saturday, May 20, 2017
Hello! If you're in the area, come meet me at Wizard World Philadelphia with Phil Kahn of Guilded Age. We'll be at Booth 1702. NOTE: I will only be there from June 2–4. No Thursday preview for me.
(Here's a floor plan for your planning pleasure.)
If you use the coupon code GUILDED, you can get 20% off your advanced ticket orders.
I will have copies of the brand-spankin'-new, not-even-officially-released Multiplex: The Revenge (Book Three) in tow, draw sketches (for monies), and if my iPad has any juice in it, I'll show you some behind the scenes stuff from the Multiplex 10 short, too.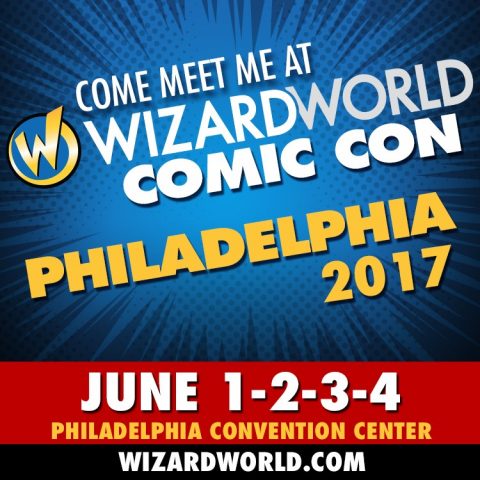 Other Recent Posts