Notes from the Manager
Related Strips: #1101: Back to Basics
The title of this strip is a line from The English Patient that I feel like I've quoted here (in Multiplex) before in some capacity or another, because I love the line. It's just about the only thing I remember from the movie, roughly fifteen years after having seen it. It's a kind of throwaway moment in the film, where Katharine Clifton (Kristin Scott Thomas) comments that she's always "wanted to meet the man who could write a long paper with so few adjectives."
Almásy (Ralph Fiennes) replies: "Well, a thing is still a thing no matter what you place in front of it: big car, slow car, chauffeur-driven car…"
A third character interjects: "Broken car."
Almásy shrugs: "Still a car."
So the point — that is to say, the way it ties into this strip — is that a "boring" (in Kurt's opinion) horror movie is still a horror movie.
Multiplex News & Updates
Bonus comics, drawings, and
other awesome stuff
Saturday, July 1, 2017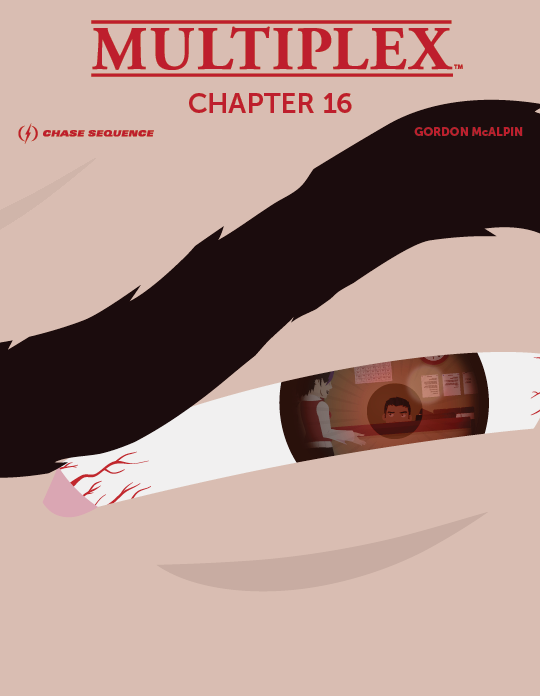 $3+ Patreon supporters get this one for free (until the next eBook is available), but for the rest of youse: The Multiplex: Chapter 16 eBook is now available!
Chapter 16 collects strips #339 –362 from the Multiplex archives, plus four bonus comics and one "extended scene" not found in the archives! Chapter 16 costs $1.99.
Supporting the Multiplex chapter eBooks helps make future Multiplex print collections possible. Thank you for your support!
Other Recent Posts