Notes from the Manager
Kurt's comment about horror starting with Frankenstein (the novel by Mary Shelley, that is, not the movie) is a bit debateable, given that horror evolved from the Gothic novel. Some people attribute the beginnings of the genre to Horace Walpole's The Castle of Otranto, and others trace it back even farther. Exactly where you point to for the beginning of the genre isn't really important, though. (Worth mentioning: The Witch's sub-title in the movie is "a New-England folktale," which is very apt.)
I happened to really enjoy The Witch, and I am not a huge horror buff, as is already well known by you, my dear readers. Some people will (and have) found it boring, but I think it's pretty nicely drenched with dread throughout—and it doesn't hurt that it's superbly filmed.
If you've seen the movie, a post on Medium by Jason Coffman about the "gatekeepers"s of the horror genre talks a little bit about this subject.
Multiplex News & Updates
Bonus comics, drawings, and
other awesome stuff
Thursday, June 15, 2017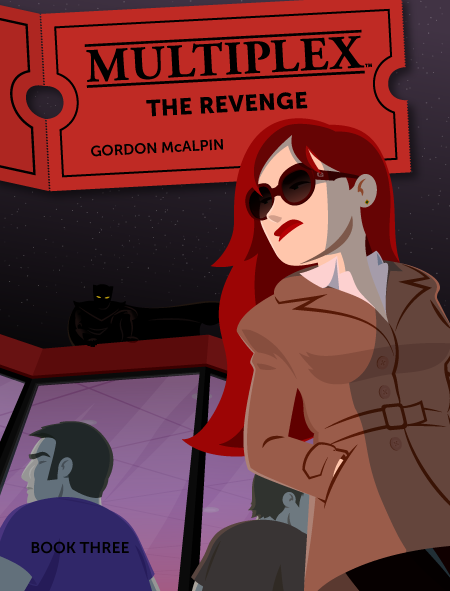 Multiplex: The Revenge (Book Three) is now available in the Multiplex Store! (Only regular/unsigned editions are available at this time; I'll add artist's editions once all of the Kickstarter rewards have been fulfilled.)
Multiplex: The Revenge collects chapters 11–15 of the series (strips #217–338, which ran from March 2008 to March 2009), plus over 30 bonus comics — including an all-new stories sets on opening night of The Dark Knight and Zack Snyder's Watchmen! If you miss Multiplex and would like to see more with these characters, the book collections are for you.
Head on over to the Multiplex Store and check it out today!
Other Recent Posts