Notes from the Manager
Kurt's comment about horror starting with Frankenstein (the novel by Mary Shelley, that is, not the movie) is a bit debateable, given that horror evolved from the Gothic novel. Some people attribute the beginnings of the genre to Horace Walpole's The Castle of Otranto, and others trace it back even farther. Exactly where you point to for the beginning of the genre isn't really important, though. (Worth mentioning: The Witch's sub-title in the movie is "a New-England folktale," which is very apt.)
I happened to really enjoy The Witch, and I am not a huge horror buff, as is already well known by you, my dear readers. Some people will (and have) found it boring, but I think it's pretty nicely drenched with dread throughout—and it doesn't hurt that it's superbly filmed.
If you've seen the movie, a post on Medium by Jason Coffman about the "gatekeepers"s of the horror genre talks a little bit about this subject.
Multiplex News & Updates
Bonus comics, drawings, and
other awesome stuff
Saturday, May 20, 2017
Hello! If you're in the area, come meet me at Wizard World Philadelphia with Phil Kahn of Guilded Age. We'll be at Booth 1702. NOTE: I will only be there from June 2–4. No Thursday preview for me.
(Here's a floor plan for your planning pleasure.)
If you use the coupon code GUILDED, you can get 20% off your advanced ticket orders.
I will have copies of the brand-spankin'-new, not-even-officially-released Multiplex: The Revenge (Book Three) in tow, draw sketches (for monies), and if my iPad has any juice in it, I'll show you some behind the scenes stuff from the Multiplex 10 short, too.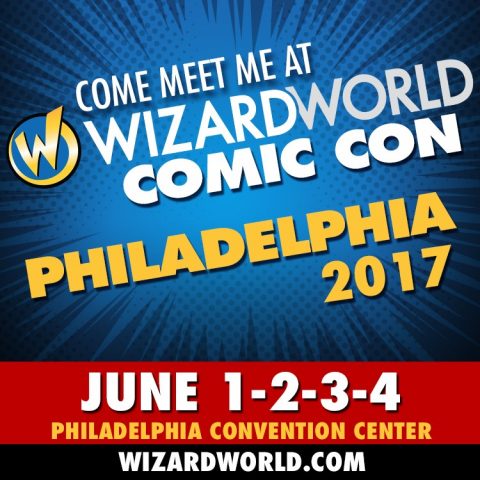 Other Recent Posts