Notes from the Manager
Related Strips: #808: The Neutral Zone; #809: Through a Glass Darkly, Part One; #810: Through a Glass Darkly, Part Two; #811: Everyone's a Critic
In case you hadn't heard, yeah, the producers of a Star Trek fan film called Axanar are being sued by CBS and Paramount in order to stop them from producing the flick, which has raised over $1 million via three crowdfunding projects so far. You can read a little more about Axanar Productions' reaction to the suit in their "Captain's Log" blog post from December 30th, as well as in the update to Variety's article about the suit here.
A lot of people are getting really upset about this, because Star Trek has had a long history of turning a blind eye to fan fiction — with professional Trek actors often popping up in the bigger-budgeted ones, but I think the budget here makes a huge difference. At what point does fan work stop being fan work and just become unlicensed work?
The fact is, they can't claim that this is fair use just because they don't; fair use is only decided by a judge or a jury. Similarly, while I believe that Multiplex's use of posters and film stills is fair use because of—at various times—commentary, criticism and parody… only a judge or jury can say that it IS fair use. At this point, there isn't really much legal precedent for works like this, and that's what I find interesting about this lawsuit.
If it does make it to court, this could be either very good or very bad for people who like playing with other peoples' intellectual toys—as well as for people like me who want to comment on media through other media.
Multiplex News & Updates
Bonus comics, drawings, and
other awesome stuff
Saturday, May 20, 2017
Hello! If you're in the area, come meet me at Wizard World Philadelphia with Phil Kahn of Guilded Age. We'll be at Booth 1702. NOTE: I will only be there from June 2–4. No Thursday preview for me.
(Here's a floor plan for your planning pleasure.)
If you use the coupon code GUILDED, you can get 20% off your advanced ticket orders.
I will have copies of the brand-spankin'-new, not-even-officially-released Multiplex: The Revenge (Book Three) in tow, draw sketches (for monies), and if my iPad has any juice in it, I'll show you some behind the scenes stuff from the Multiplex 10 short, too.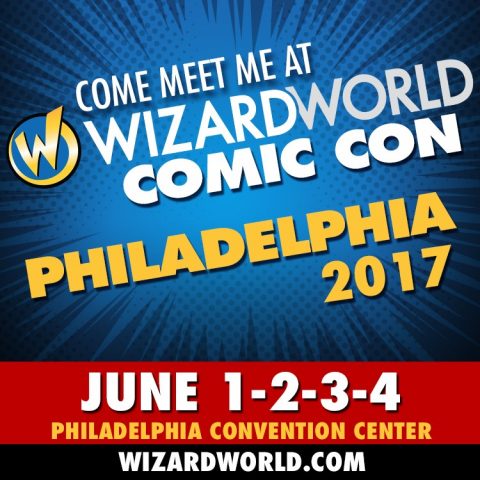 Other Recent Posts