Notes from the Manager
Related Strips: #808: The Neutral Zone
Sorry I was late with this one! I got it in under the Friday wire (for my time zone, anyway).
This is the first (or second?) of a short hand-drawn arc. As you can probably see, this one is less overtly a "promo" than the first one. They weren't going to all be about coming to see movies, of course: these are partly just excuses for me to do hand-drawn comics with the Multiplex gang in fun situations.

Anyway. I'm trying to get caught up to the present day, but these hand-drawn strips take a lot of time, y'know.
For the people who haven't seen Star Trek Into Darkness: rest assured, this does not spoil anything in the movie (except that there is a ship called the Vengeance, I guess, and Benedict Cumberbatch is in it at some point?)… Okay, nothing that wasn't clear in the trailer, anyway. I wrote most of this arc before I ever saw the movie.
There will not be any spoilers in the rest of the arc, and I would appreciate it if there weren't any in the comments section, either! Not even with a spoiler warning. Because come on.
Multiplex News & Updates
Bonus comics, drawings, and
other awesome stuff
Thursday, June 15, 2017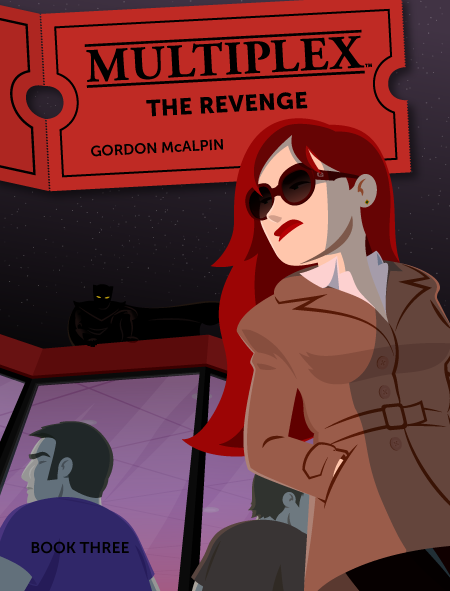 Multiplex: The Revenge (Book Three) is now available in the Multiplex Store! (Only regular/unsigned editions are available at this time; I'll add artist's editions once all of the Kickstarter rewards have been fulfilled.)
Multiplex: The Revenge collects chapters 11–15 of the series (strips #217–338, which ran from March 2008 to March 2009), plus over 30 bonus comics — including an all-new stories sets on opening night of The Dark Knight and Zack Snyder's Watchmen! If you miss Multiplex and would like to see more with these characters, the book collections are for you.
Head on over to the Multiplex Store and check it out today!
Other Recent Posts