Notes from the Manager
Related Strips: #808: The Neutral Zone
Sorry I was late with this one! I got it in under the Friday wire (for my time zone, anyway).
This is the first (or second?) of a short hand-drawn arc. As you can probably see, this one is less overtly a "promo" than the first one. They weren't going to all be about coming to see movies, of course: these are partly just excuses for me to do hand-drawn comics with the Multiplex gang in fun situations.

Anyway. I'm trying to get caught up to the present day, but these hand-drawn strips take a lot of time, y'know.
For the people who haven't seen Star Trek Into Darkness: rest assured, this does not spoil anything in the movie (except that there is a ship called the Vengeance, I guess, and Benedict Cumberbatch is in it at some point?)… Okay, nothing that wasn't clear in the trailer, anyway. I wrote most of this arc before I ever saw the movie.
There will not be any spoilers in the rest of the arc, and I would appreciate it if there weren't any in the comments section, either! Not even with a spoiler warning. Because come on.
Multiplex News & Updates
Bonus comics, drawings, and
other awesome stuff
Saturday, July 1, 2017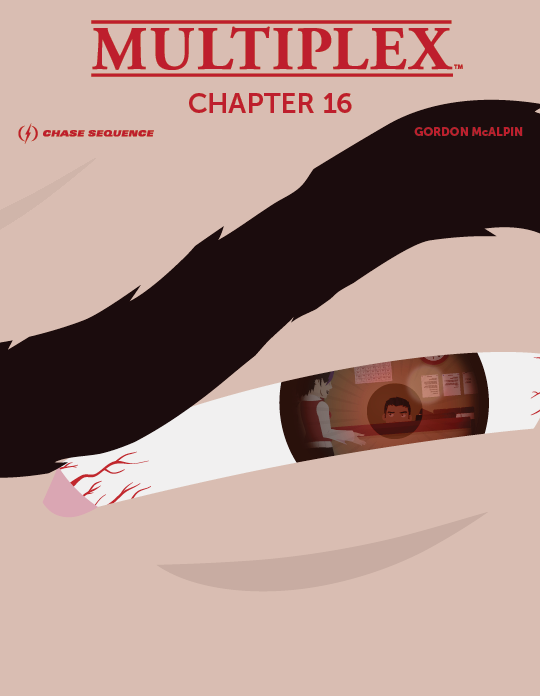 $3+ Patreon supporters get this one for free (until the next eBook is available), but for the rest of youse: The Multiplex: Chapter 16 eBook is now available!
Chapter 16 collects strips #339 –362 from the Multiplex archives, plus four bonus comics and one "extended scene" not found in the archives! Chapter 16 costs $1.99.
Supporting the Multiplex chapter eBooks helps make future Multiplex print collections possible. Thank you for your support!
Other Recent Posts