Notes from the Manager
Related Strips: #808: The Neutral Zone
Sorry I was late with this one! I got it in under the Friday wire (for my time zone, anyway).
This is the first (or second?) of a short hand-drawn arc. As you can probably see, this one is less overtly a "promo" than the first one. They weren't going to all be about coming to see movies, of course: these are partly just excuses for me to do hand-drawn comics with the Multiplex gang in fun situations.

Anyway. I'm trying to get caught up to the present day, but these hand-drawn strips take a lot of time, y'know.
For the people who haven't seen Star Trek Into Darkness: rest assured, this does not spoil anything in the movie (except that there is a ship called the Vengeance, I guess, and Benedict Cumberbatch is in it at some point?)… Okay, nothing that wasn't clear in the trailer, anyway. I wrote most of this arc before I ever saw the movie.
There will not be any spoilers in the rest of the arc, and I would appreciate it if there weren't any in the comments section, either! Not even with a spoiler warning. Because come on.
Multiplex News & Updates
Bonus comics, drawings, and
other awesome stuff
Saturday, May 20, 2017
Hello! If you're in the area, come meet me at Wizard World Philadelphia with Phil Kahn of Guilded Age. We'll be at Booth 1702. NOTE: I will only be there from June 2–4. No Thursday preview for me.
(Here's a floor plan for your planning pleasure.)
If you use the coupon code GUILDED, you can get 20% off your advanced ticket orders.
I will have copies of the brand-spankin'-new, not-even-officially-released Multiplex: The Revenge (Book Three) in tow, draw sketches (for monies), and if my iPad has any juice in it, I'll show you some behind the scenes stuff from the Multiplex 10 short, too.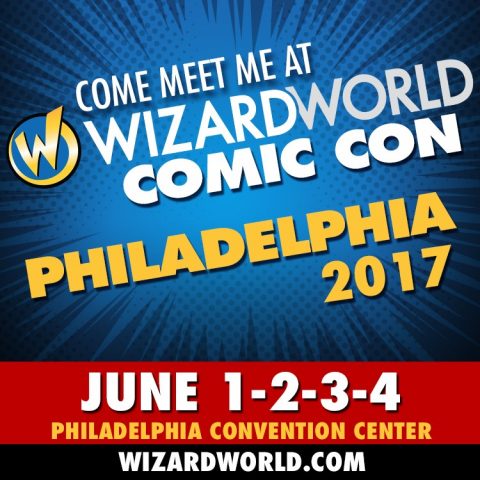 Other Recent Posts