Notes from the Manager
Another single-panel this time, because I need a Labor Day weekend, just like you guys. I'll make up for it later this week, promise. I just didn't have time to finish the longer update I'd started.
Jason's "poster" and Quint's "Open Letter to FOX" at Ain't It Cool News pretty much sum up my opinion of how FOX has handled the release of this film. Even if FOX honestly thought the movie sucked and/or would deeply offend all the morons in the US (62,040,610 of them, last time our country counted), when was the last time that stopped a Hollywood studio from promoting a movie?! Practically everybody I know has seen Office Space five or six times — of course some of them would check out Idiocracy… if they knew it existed!
UPDATE (from the future): A trailer made its way to the internet (long, long after the film hit video), and I thought I'd include it for people who aren't familiar with the film:
Multiplex News & Updates
Bonus comics, drawings, and
other awesome stuff
Thursday, June 15, 2017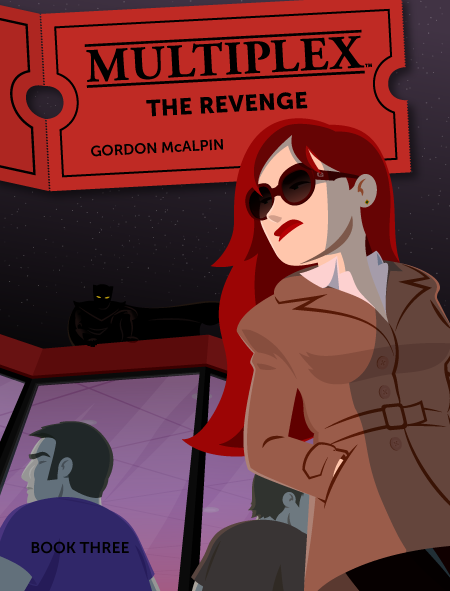 Multiplex: The Revenge (Book Three) is now available in the Multiplex Store! (Only regular/unsigned editions are available at this time; I'll add artist's editions once all of the Kickstarter rewards have been fulfilled.)
Multiplex: The Revenge collects chapters 11–15 of the series (strips #217–338, which ran from March 2008 to March 2009), plus over 30 bonus comics — including an all-new stories sets on opening night of The Dark Knight and Zack Snyder's Watchmen! If you miss Multiplex and would like to see more with these characters, the book collections are for you.
Head on over to the Multiplex Store and check it out today!
Other Recent Posts