Notes from the Manager
Thanks to Mike Norton (illustrator of a billion comics, including Battlepug and Image Comics's excellent Revival), for the okay to use the Revival logo on Red's T-shirt. My buddy Sean Dove also designs the Revival books, and you should check out his stuff, too.
Sorry for the late update, but I was getting the vast majority of the Kickstarter books shipped out. In case you didn't notice, Multiplex: There and Back Again is now available for PRE-ORDER — which means if you order it now, I'll do my best to make sure it's in your greasy little hands the week of March 17th (if not sooner). At least if you're in the US. International shipping is, sadly, ridiculously expensive and unpredictable date-wise.
And the Jason workplace poster is available for pre-order, too!
Multiplex News & Updates
Bonus comics, drawings, and
other awesome stuff
Thursday, June 15, 2017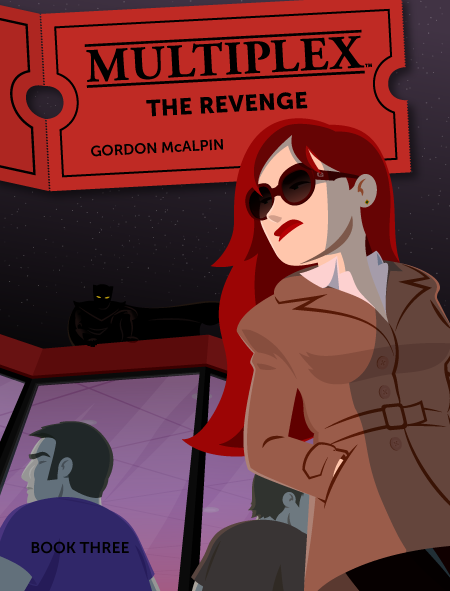 Multiplex: The Revenge (Book Three) is now available in the Multiplex Store! (Only regular/unsigned editions are available at this time; I'll add artist's editions once all of the Kickstarter rewards have been fulfilled.)
Multiplex: The Revenge collects chapters 11–15 of the series (strips #217–338, which ran from March 2008 to March 2009), plus over 30 bonus comics — including an all-new stories sets on opening night of The Dark Knight and Zack Snyder's Watchmen! If you miss Multiplex and would like to see more with these characters, the book collections are for you.
Head on over to the Multiplex Store and check it out today!
Other Recent Posts