Notes from the Manager
Thanks to Mike Norton (illustrator of a billion comics, including Battlepug and Image Comics's excellent Revival), for the okay to use the Revival logo on Red's T-shirt. My buddy Sean Dove also designs the Revival books, and you should check out his stuff, too.
Sorry for the late update, but I was getting the vast majority of the Kickstarter books shipped out. In case you didn't notice, Multiplex: There and Back Again is now available for PRE-ORDER — which means if you order it now, I'll do my best to make sure it's in your greasy little hands the week of March 17th (if not sooner). At least if you're in the US. International shipping is, sadly, ridiculously expensive and unpredictable date-wise.
And the Jason workplace poster is available for pre-order, too!
Multiplex News & Updates
Bonus comics, drawings, and
other awesome stuff
Saturday, July 1, 2017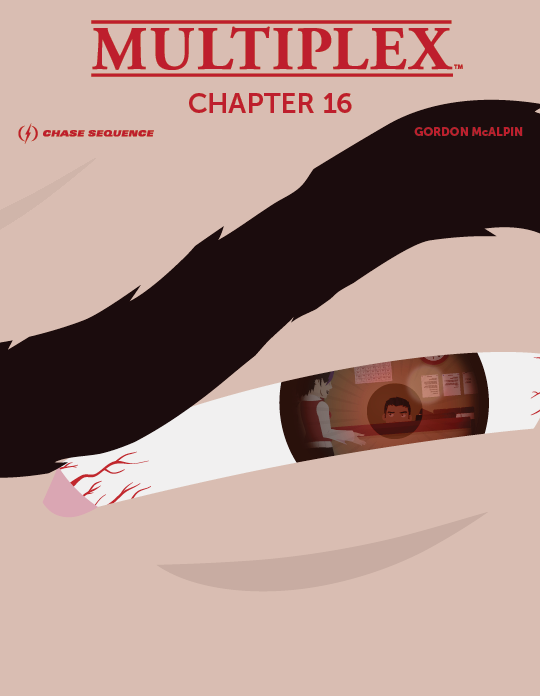 $3+ Patreon supporters get this one for free (until the next eBook is available), but for the rest of youse: The Multiplex: Chapter 16 eBook is now available!
Chapter 16 collects strips #339 –362 from the Multiplex archives, plus four bonus comics and one "extended scene" not found in the archives! Chapter 16 costs $1.99.
Supporting the Multiplex chapter eBooks helps make future Multiplex print collections possible. Thank you for your support!
Other Recent Posts