Notes from the Manager
Related Strips: #883: I Have Seen the Future
The manager of the Naperville 14 is James Szajda (like it says in the strip). He's one of the Kickstarter backers for Multiplex: There and Back Again, and he pledged enough to get a small role in the comic.
Book Two will be available for pre-order… soon! I've explained elsewhere, but the books are in-hand now, but school is getting in the way of packaging everything up — particularly doing the hundred-some sketches and such — and I want to make sure the Kickstarter backers have their books on the way before I start taking more orders. I'm guessing that pre-orders will launch later this month (but possible March), with its on-sale date of about a month later. Patience, please!
700+ page reading loads in two weeks are a little tough for me, but things should ease up… soon? Maybe?
Anyway. Szajda will return at least a few more times, though not right away.
Multiplex News & Updates
Bonus comics, drawings, and
other awesome stuff
Thursday, June 15, 2017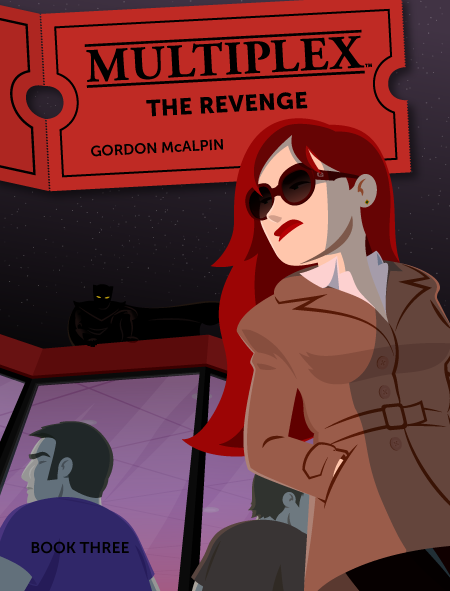 Multiplex: The Revenge (Book Three) is now available in the Multiplex Store! (Only regular/unsigned editions are available at this time; I'll add artist's editions once all of the Kickstarter rewards have been fulfilled.)
Multiplex: The Revenge collects chapters 11–15 of the series (strips #217–338, which ran from March 2008 to March 2009), plus over 30 bonus comics — including an all-new stories sets on opening night of The Dark Knight and Zack Snyder's Watchmen! If you miss Multiplex and would like to see more with these characters, the book collections are for you.
Head on over to the Multiplex Store and check it out today!
Other Recent Posts