Notes from the Manager
The film, of course, is Her. (You can read, right?) Here is its first trailer:
In case you guys don't remember Jimmy, he's a refugee from Theater Hopper, the late, lamented movie comic by my good friend Tom Brazelton.
Speaking of Tom and late, lamented movie-related things, this Sunday (January 26) at 9 PM Central, Tom and Joe Dunn of Joe Loves Crappy Movies and myself are joining forces once again for a video reunion of The Triple Feature, our old movie podcast. We'll be discussing a trio of topics: Jack Reacher (the Christopher McQuarrie Tom Cruise flick), the first few episodes of Helix (the new sci-fi series from Battlestar Galactica's Ronald D. Moore), and Slayground (the fourth and latest in Darwyn Cooke's series of comics adaptations of the Parker novels)! Chances are we'll run a bit long, because there's so much to talk about!
You have to be one of my Patreon backers at the $10 level or higher in order to call in live — I've had enough technical difficulties already with the ones so far; I'm new to this stuff! But I'll have more information about where you can watch (posted to the Deleted Scenes blog), and unlike future editions of the Patreon video hangout things I will make this one available for anybody to watch on YouTube after the fact.
Multiplex News & Updates
Bonus comics, drawings, and
other awesome stuff
Saturday, July 1, 2017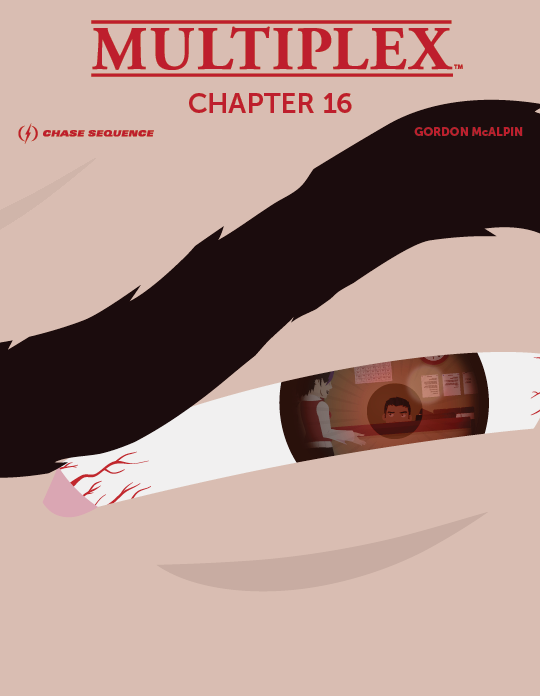 $3+ Patreon supporters get this one for free (until the next eBook is available), but for the rest of youse: The Multiplex: Chapter 16 eBook is now available!
Chapter 16 collects strips #339 –362 from the Multiplex archives, plus four bonus comics and one "extended scene" not found in the archives! Chapter 16 costs $1.99.
Supporting the Multiplex chapter eBooks helps make future Multiplex print collections possible. Thank you for your support!
Other Recent Posts