Notes from the Manager
Related Strips: #874: The Spirit of the Season
Probably one more strip in this chapter, unless I change my mind about something! Which happens.
As for this strip, I wanted to have Norma slip in a comment about how the customer really only wanted free passes anyway, but there wasn't any room. Speaking from experience, if you complain about something, it's pretty easy to get free passes.
With me, when I complain about something, it's almost always a presentation thing, and I really just want them to fix the problem and/or never let it happen again. Yet almost every multiplex I've been to in Chicago or Minneapolis, I've had to complain about the presentation: either too-dark screens (old bulbs), focus issues, 3D ghosting/crosstalk, or sound problems.
Most recently, a small two-screen theater in Minneapolis had focus issues and a too-dark screen when I saw Frozen. I fired off a (polite) complaint to the management, and along with an apology and an explanation that it was improperly cleaned porthole glass that caused the issues — the first I've heard of that issue. I also got a couple of passes mailed to me that I'm a little nervous about ever using. ("Sorry our movie presentation sucked; here's passes so you can see more movies here!" Hmm…)
Anyway. How about you guys? Have you ever complained about something to management at a theater? How did they respond?
Multiplex News & Updates
Bonus comics, drawings, and
other awesome stuff
Saturday, May 20, 2017
Hello! If you're in the area, come meet me at Wizard World Philadelphia with Phil Kahn of Guilded Age. We'll be at Booth 1702. NOTE: I will only be there from June 2–4. No Thursday preview for me.
(Here's a floor plan for your planning pleasure.)
If you use the coupon code GUILDED, you can get 20% off your advanced ticket orders.
I will have copies of the brand-spankin'-new, not-even-officially-released Multiplex: The Revenge (Book Three) in tow, draw sketches (for monies), and if my iPad has any juice in it, I'll show you some behind the scenes stuff from the Multiplex 10 short, too.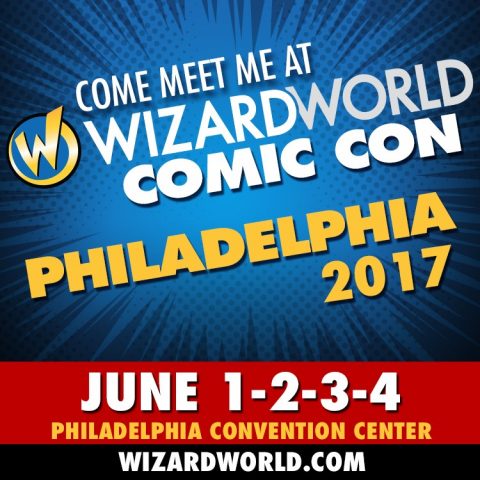 Other Recent Posts