Notes from the Manager
Related Strips: #790: The Future Is Ours, Part Five
Hopefully you know who Sid Grauman is, but if you don't, he built LA's Million Dollar Theatre, Grauman's Egyptian Theatre, and Grauman's Chinese Theater (recently renamed the TCL Chinese Theatre for stupid reasons) and received an honorary Oscar in 1949 for "raising the standard for film exhibition." (That was a little more self-congratulatory than most Academy Awards, since he was one of the 36 co-founders of the Academy of Motion Picture Arts and Sciences, as well. Anyway. He was a bigwig in movie theater exhibition. Joke = explained/killed.
An earlier version of that line referred to "Quentin Fucking Tarantino," but I thought more of you would have heard of Sid Grauman than would know that Tarantino owns the New Beverly Cinema. (Also, it would imply that Tarantino is more involved than he probably is.)
Multiplex News & Updates
Bonus comics, drawings, and
other awesome stuff
Thursday, June 15, 2017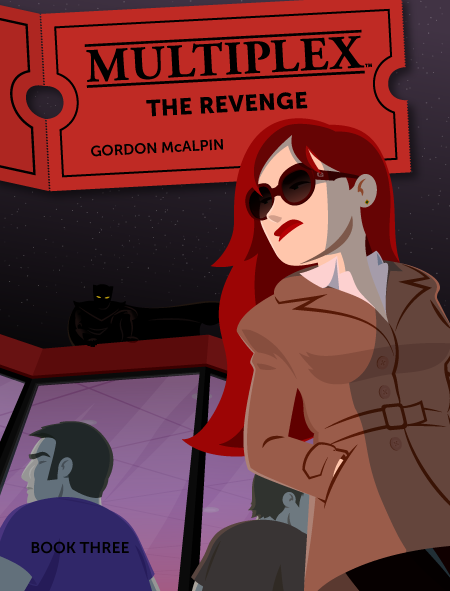 Multiplex: The Revenge (Book Three) is now available in the Multiplex Store! (Only regular/unsigned editions are available at this time; I'll add artist's editions once all of the Kickstarter rewards have been fulfilled.)
Multiplex: The Revenge collects chapters 11–15 of the series (strips #217–338, which ran from March 2008 to March 2009), plus over 30 bonus comics — including an all-new stories sets on opening night of The Dark Knight and Zack Snyder's Watchmen! If you miss Multiplex and would like to see more with these characters, the book collections are for you.
Head on over to the Multiplex Store and check it out today!
Other Recent Posts