Notes from the Manager
There's a term coined by Timothy Leary — "set and setting" — in reference to the context in which people take psychoactive drugs: the idea being that the mindset and the setting in which you do the drugs has an effect on your experience of the drugs' effects. If you're in a good mindset and a good setting, you're more likely to have a good trip. If you're in a bad mindset and/or a bad setting, you're more likely to have a bad trip.
I believe that this idea is true of movies, too, to an extent: with the right set and setting, nearly any movie-watching experience can be more enjoyable (if not enjoyable, exactly). Comedies are more fun when you're sitting in an audience that's enjoying itself. Horror movies are more fun with an audience that's scared out of its wits. Movies that are "so bad they're good" can be fun with a group of people sitting around to rip on them with… for some people, anyway. (Me, I can't get into that shit; I always feel like I could be watching something that was legitimately good instead. Life is too short.) And so on.
My point here isn't just about an audience, though, but of the projection and the theater, too:
As funny as I think that clip is, I think Lynch is being a bit of a curmudgeon here. I wouldn't watch a movie on my smartphone, either, yet I have seen and loved a great many movies on my iPad mini and a good pair of headphones, which is high enough resolution that held at a normal distance from my head the screen is actually bigger than my TV. But yeah. A bigger screen is more immersive, which nearly always makes for a better experience. Even if the movie itself isn't.
I digress. See you Friday!
Multiplex News & Updates
Bonus comics, drawings, and
other awesome stuff
Saturday, May 20, 2017
Hello! If you're in the area, come meet me at Wizard World Philadelphia with Phil Kahn of Guilded Age. We'll be at Booth 1702. NOTE: I will only be there from June 2–4. No Thursday preview for me.
(Here's a floor plan for your planning pleasure.)
If you use the coupon code GUILDED, you can get 20% off your advanced ticket orders.
I will have copies of the brand-spankin'-new, not-even-officially-released Multiplex: The Revenge (Book Three) in tow, draw sketches (for monies), and if my iPad has any juice in it, I'll show you some behind the scenes stuff from the Multiplex 10 short, too.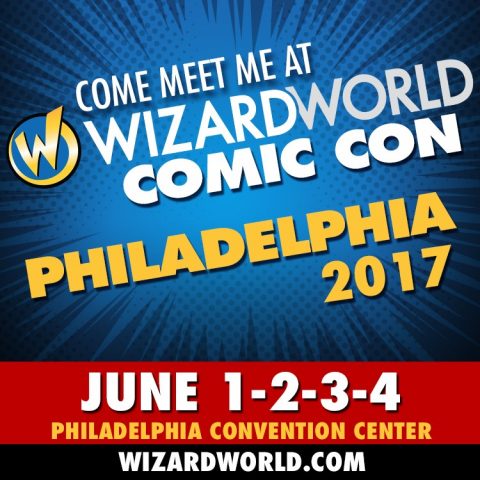 Other Recent Posts