Notes from the Manager
(I cheated and changed last Friday's title from "Early to Bed, Early to Rise" to just "Early to Bed," so I could use the "Early to Rise" part here instead.)
Part of Jason's line in panel 3 is sort of self-indulgently in-jokey with myself. If you read through archives, a lot of the movie news-focused strips deal with movies that have, for better or for worse, never happened. (Trey Parker and Matt Stone's kaiju flick, for instance.) I find this a little frustrating when I'm reading Multiplex: Enjoy Your Show, for instance, even though I know it's not that big of a deal. The humor is more about how people talk about movies, not from the fact that they're talking about these specific movies.
Anyway. Obviously, this is all real news. I know J. J. Abrams has his detractors (including some of you), but I love his directing. The scripts he works on aren't always so solid, but the writers lined up for Episodes VII through IX are pretty promising. Although they'd have to be pretty spectacular for me to think of them as anything other than fan fiction, I'm curious to see what they come up with for the first time since the news of new Star Wars films broke.
Don't forget that Multiplex is now on a Monday/Friday schedule, so see you in four days.
Multiplex News & Updates
Bonus comics, drawings, and
other awesome stuff
Saturday, July 1, 2017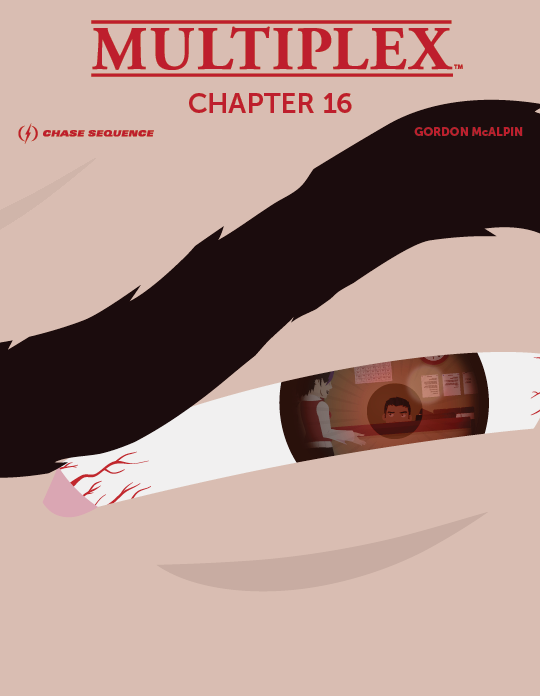 $3+ Patreon supporters get this one for free (until the next eBook is available), but for the rest of youse: The Multiplex: Chapter 16 eBook is now available!
Chapter 16 collects strips #339 –362 from the Multiplex archives, plus four bonus comics and one "extended scene" not found in the archives! Chapter 16 costs $1.99.
Supporting the Multiplex chapter eBooks helps make future Multiplex print collections possible. Thank you for your support!
Other Recent Posts