Notes from the Manager
Related Strips: #738: Shit, Meet Fan
Stillll just penciling the movie, because of overworkedness — grad school, freelance stuff, etc. For instance, I just did some vector illustrations for a feature on building your own gaming rig at Polygon (the Verge's gaming hub). They were a lot of fun, so checkitout!
I may end up just switching to pencils like this for the rest of the arc, because of time, but I'll eventually ink and tone them for the collected editions! If it isn't obvious by now, that's gonna be soon. Mind you, "soon" in Multiplex time means like two months.
See you on Monday!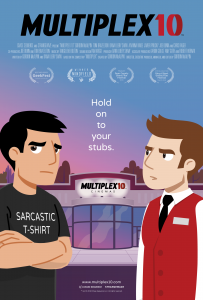 Multiplex 10 is here!
Although Multiplex 10 has ended, an animated prequel/reboot called Multiplex 10 was funded through Kickstarter in 2017 and is NOW AVAILABLE for rent or purchase on Vimeo On Demand, Amazon Video, and elsewhere! And an all-new, irregularly-updated Multiplex 10 web series (set after the short film) recently launched on YouTube! Learn more about the web series on the official Multiplex 10 website!
Stay up to date on all things Multiplex, Multiplex 10 and me (a.k.a. Gordon McAlpin) by subscribing to my newsletter!