Notes from the Manager
Related Strips: #720: You Jinxed It
To be continued on Thursday, naturally.
A couple of you have asked me what I think about the shooting in Aurora, Colorado, so I'll talk about that briefly, I guess:
I know I made light of the Philadelphia movie theater shooting a few years back, but… well, you know, nobody died there. Nobody walked into that theater thinking, "Hey, I'm going to kill a bunch of people." It seemed a different sort of situation.
I'm not going to bring this up in Multiplex in the immediate future, mostly because I'm in the middle of this zombie story, so there's no room for it, but also because I just don't want to give that little psycho any more ink. It's a terrible tragedy, and I hope the little mother fucker who inflicted it on Aurora, Colorado, gets what's coming to him, and that's all I really have to say about it right now.
Sadly enough, it may end up having to have implications on Multiplex, anyway — particularly related to the costumes and such… so it might have to come up in some fashion. But I'll worry about that when I need to.
Multiplex News & Updates
Bonus comics, drawings, and
other awesome stuff
Saturday, July 1, 2017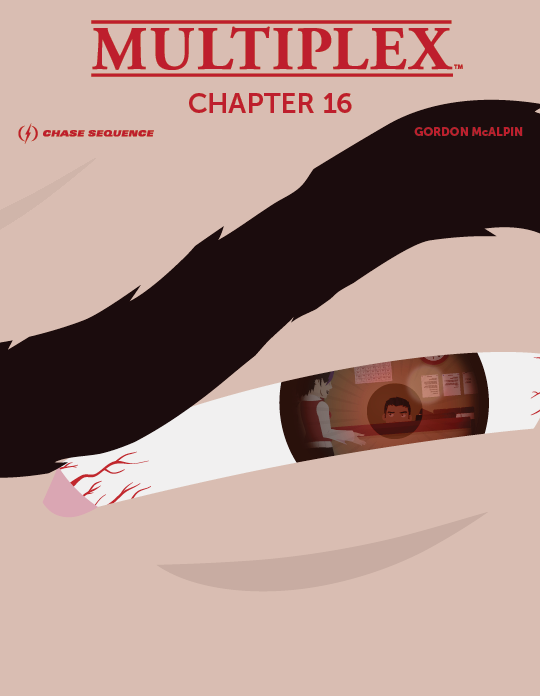 $3+ Patreon supporters get this one for free (until the next eBook is available), but for the rest of youse: The Multiplex: Chapter 16 eBook is now available!
Chapter 16 collects strips #339 –362 from the Multiplex archives, plus four bonus comics and one "extended scene" not found in the archives! Chapter 16 costs $1.99.
Supporting the Multiplex chapter eBooks helps make future Multiplex print collections possible. Thank you for your support!
Other Recent Posts