Notes from the Manager
Related Strips: #707: From the Internet, Part One; #708: From the Internet, Part Two; #709: From the Internet, Part Three
Sorry for leading you on (sort of), but that's it for Sophia. Bye, Sophia! And welcome back, Devi. She'll pop up again in the near future.
You can, of course, get the Art Is Failure, Life Is Shit shirt from the Multiplex Store, but that's been there for a while. There's also a brand new design there — sort of.
You remember waaaay back in Multiplex #684 when Franklin was talking about how the Michael Bay-produced Ninja Turtles movie will find our half-shelled heroes originating from another planet, rather than from our own beloved Earth?
UPDATE: The timing of this is uncanny — obviously Paramount saw this T-shirt design go up for sale and balked, because the film has been shelved "indefinitely."
UPDATE 2: The original source for that, an article at The Hollywood Reporter, was updated to say it may have only been delayed by ten weeks, and is now targeting a March 2014 release.
So yeah. I finally got around to drawing this shirt design up and so you can now get a Ninja Turtles-inspired Michael Bay is the Devil design to complement the popular Transformers G1-inspired design. If you like it, tell your friends about it!
See you Monday!
Multiplex News & Updates
Bonus comics, drawings, and
other awesome stuff
Saturday, July 1, 2017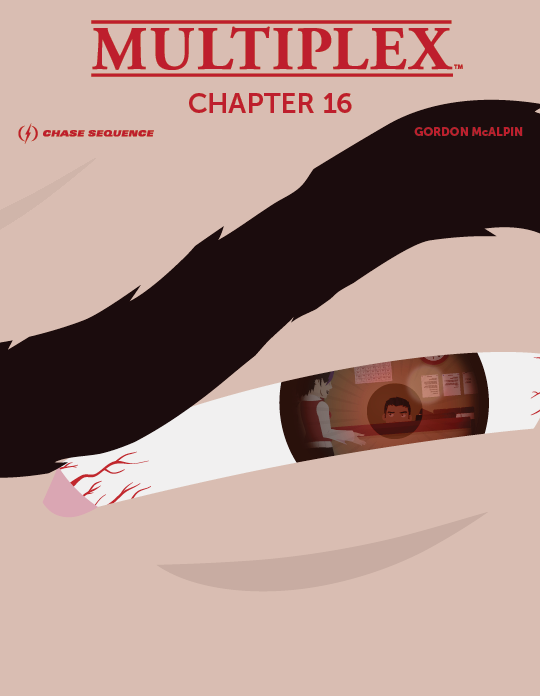 $3+ Patreon supporters get this one for free (until the next eBook is available), but for the rest of youse: The Multiplex: Chapter 16 eBook is now available!
Chapter 16 collects strips #339 –362 from the Multiplex archives, plus four bonus comics and one "extended scene" not found in the archives! Chapter 16 costs $1.99.
Supporting the Multiplex chapter eBooks helps make future Multiplex print collections possible. Thank you for your support!
Other Recent Posts