Notes from the Manager
Thank you, NPR. I woke up this morning and the first story I heard gave me the idea for this strip—no fishing around for an idea this time! It was prompted by some artist (whose name I can't recall) saying something about how state-sponsored art was not a good thing… which Jason obviously disagrees with, although not without reservations.
UPDATE (6/19): You learn something new every day. A name-drop by a reader (Steerpike by name) over in the forums lead me to this page, which informed me that the US government did produce some films under the New Deal—although not under the Works Progress Administration. The Resettlement Administration apparently produced Films of Merit, a series of documentaries, overseen by Pare Lorentz. I'll have to see if I can find any of them.
Multiplex News & Updates
Bonus comics, drawings, and
other awesome stuff
Thursday, June 15, 2017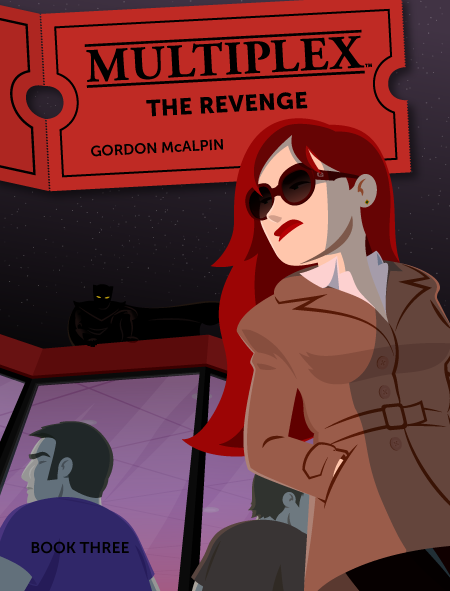 Multiplex: The Revenge (Book Three) is now available in the Multiplex Store! (Only regular/unsigned editions are available at this time; I'll add artist's editions once all of the Kickstarter rewards have been fulfilled.)
Multiplex: The Revenge collects chapters 11–15 of the series (strips #217–338, which ran from March 2008 to March 2009), plus over 30 bonus comics — including an all-new stories sets on opening night of The Dark Knight and Zack Snyder's Watchmen! If you miss Multiplex and would like to see more with these characters, the book collections are for you.
Head on over to the Multiplex Store and check it out today!
Other Recent Posts