Notes from the Manager
Okay, so this is another more or less ranty strip, not so much a funny ha-ha one, but I hope you enjoy it all the same. As some of you know, I used to do weekly movie reviews for Gapers Block, a terrific Chicago-based group blog that also sports some great features, and sometimes I miss the film-theory soap box that sort of forum grants you. Besides, doing dick and fart jokes every week would get boring, don't you think?
Multiplex News & Updates
Bonus comics, drawings, and
other awesome stuff
Saturday, July 1, 2017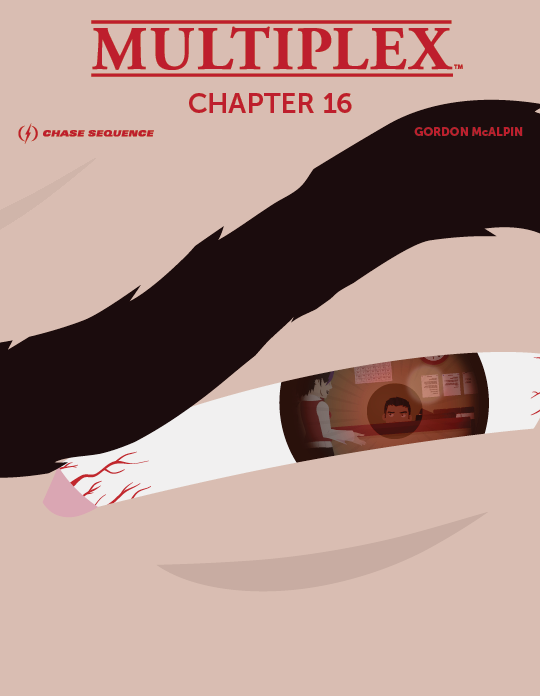 $3+ Patreon supporters get this one for free (until the next eBook is available), but for the rest of youse: The Multiplex: Chapter 16 eBook is now available!
Chapter 16 collects strips #339 –362 from the Multiplex archives, plus four bonus comics and one "extended scene" not found in the archives! Chapter 16 costs $1.99.
Supporting the Multiplex chapter eBooks helps make future Multiplex print collections possible. Thank you for your support!
Other Recent Posts