Notes from the Manager
The remake's trailer can be found at Yahoo! Movies. The original trailer is online over at Apple. You'll notice that they hit the same major story points in the same order, even — although there are a few minor differences.
I don't think there's anything wrong with making a "black people version" of Death at a Funeral; I just think it's sort of odd that Hollywood would spend however many tens of millions of dollars to remake a movie that they could have just marketed better and distributed wider in its original release. Especially if they apparently weren't going to change all that much. (The original only cost $9 million to make!)
It's also really strange that Neil LaBute directed the remake.
But… All that said, it's still pretty funny, and it's a really strong cast. A lot of people dismiss remakes out of hand, which I think is a bit too absolute. Some remakes are better than the original (well, The Departed is), and plays are produced numerous of times; so why not films?
Multiplex News & Updates
Bonus comics, drawings, and
other awesome stuff
Saturday, July 1, 2017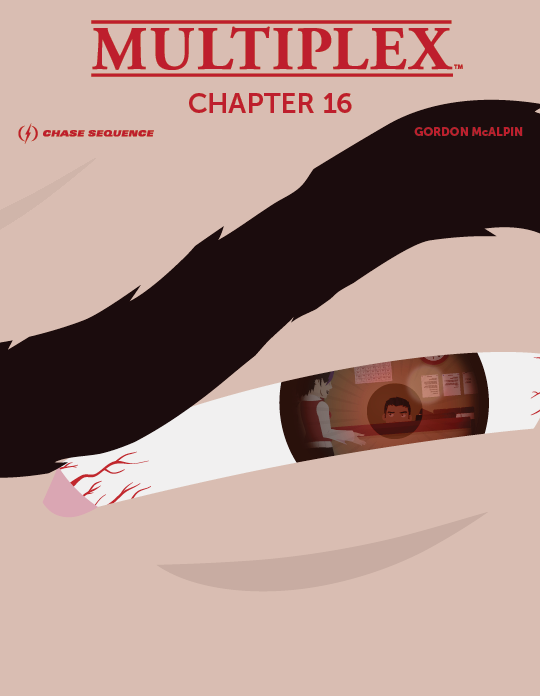 $3+ Patreon supporters get this one for free (until the next eBook is available), but for the rest of youse: The Multiplex: Chapter 16 eBook is now available!
Chapter 16 collects strips #339 –362 from the Multiplex archives, plus four bonus comics and one "extended scene" not found in the archives! Chapter 16 costs $1.99.
Supporting the Multiplex chapter eBooks helps make future Multiplex print collections possible. Thank you for your support!
Other Recent Posts